4-12-09
The Song of Sparrows : A Fable for Young and Old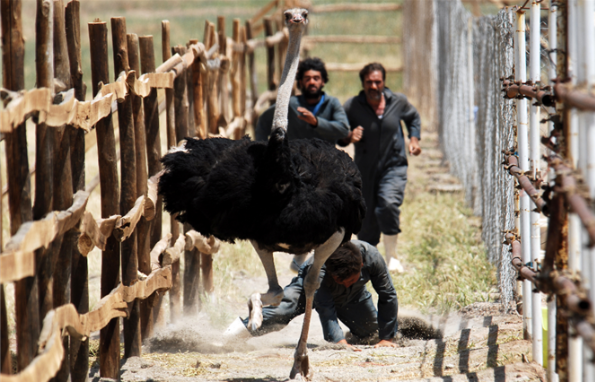 The head of an ostrich is all eyes and mouth — two-inch-wide eyes that can see forever and the rest, a long-jawed beak that honks a low sputtering hiss when the bird is under duress. Its scanty down "hair" stands on end hiding ears that can hear one of its own feathers fall. Majid Majidi, one of Iran's most popular filmmakers today, introduces us to one such creature in the opening frame of his latest marvel, The Song of Sparrows. A humble ostrich farmer gathers his herdsmen to move some of the birds to another corral. Their heads are hooded to curb their excitement as the men guide them backwards, holding them from the rear, since the legs of a furious ostrich can kill, but only by kicking forward. One of the birds has an injured leg and causes a commotion. Taking stock of this, another bird surmises an opportunity, and like an elderly dowager on ill-advisedly high heels, slips down the corral's corridor, picking up his pace as he catches attention. In no time he's out the gate and swerving over the savannah like a quarterback running for a touchdown. Ten men tail him at half his speed, his wings ruddering him on a solitary spree. The ostrich gallivants freely over the steppe. Because he's worth $2,000, the farmer, Karim, loses his job. And now the conflict is clear: a bird in the hand is worth two in the bush, or something like that.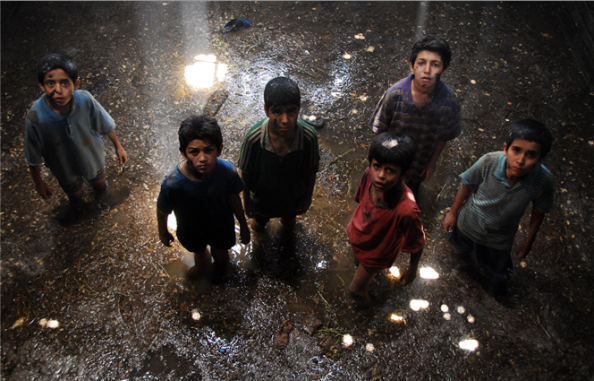 It happens that Karim's daughter has just lost her hearing aid in the small reservoir where his son and the neighborhood boys search for fish. They find the vital appendage, but it's damaged, and its replacement will set Karim back considerably. Meanwhile the boys clean the sludge out of the water hole and will not be talked out of their scheme to become millionaires by farming fish there. Nor will Karim be dissuaded from turning his motorbike into a taxi and delivery service in the city once he goes after the hearing aid and finds anonymous businessmen climbing onto his bike amidst their cell phone calls as if he were planted on Tehran's gridlocked streets to serve them. Bureaucrats bluster and husbands lie as he ferries them to their destinations, outpacing the traffic as he weaves between the lanes. One passenger railroads him into overtime unloading merchandise at a new site. "I have to go, so please pay me now," quips Karim. "I'm no porter…"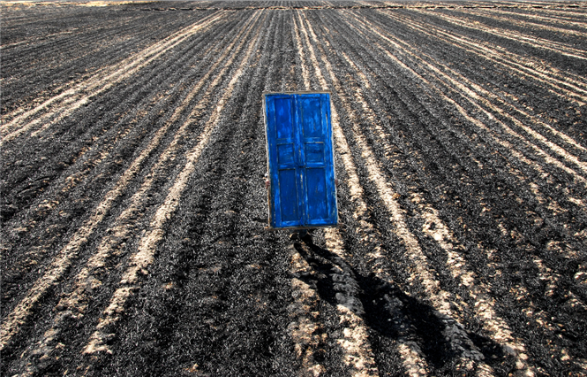 But the junk piled up outside distracts Karim as he departs with his relatively handsome sum, also piling up. So after delivering the refrigerators and luxury appliances from Dubai and Japan for the dealers in Tehran, he latches onto odds and ends he needs at home — a TV antenna, a window frame, and even a significantly blue door that he carries on his back over fields once wheat-green in the sun. They begin to lose their color as his stack of collectibles grows.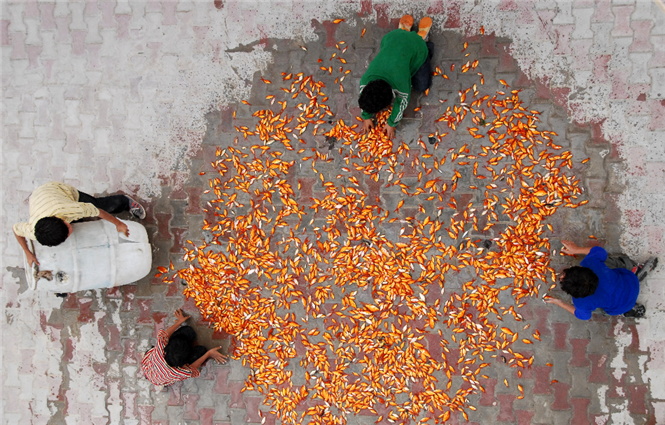 True to fable form, The Song of Sparrows not only uses animals to tell its story, but it also links them to the human characters in face, figure, and behavior. Reza Naji, who plays Karim (and has been lauded at the Berlinale as Best Actor for his performance), had his nose extended and his chin and teeth changed for his role in The Song of Sparrows. The five village boys who work selling flowers and vegetables to earn money to buy fish look like so many fish themselves, squirming around in the reservoir (magically lit and shot by Tooraj Mansoori). The scene ironically prefigures a later one in which, once again, the camera peers down on them from above as they scramble after that which they have lost — this time their own "gold," scattered on the hard city pavement. A memorable montage of close-ups follows with rotating frames of the boy's crying faces, mirroring Karim's. Parallel scenes foreshadow his fate. Ostrich eggs keep turning up, in the desert, the city, the village, as if to taunt him. Trucks, cars, indeed all vehicles are prone to break down, and Karim, too, ends up battered, bruised, and in recovery with a cast on his leg that his children decorate with drawings and sequins.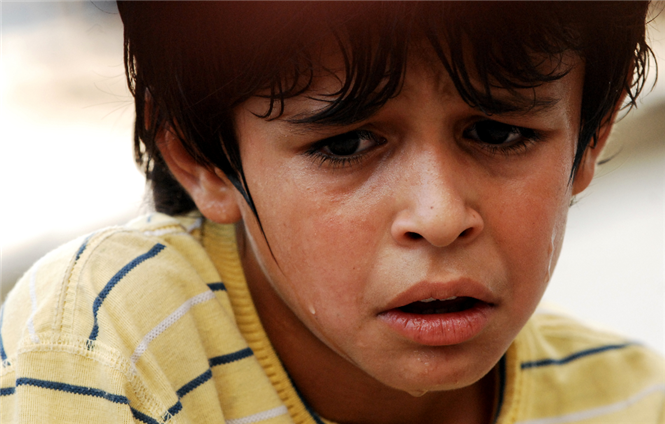 Ostriches are attracted to small, shiny objects (such as the loose button that Karim's wife charms from him earlier when he drops it into her apron from the roof). In a scene that would be a dream if this film weren't a fable, the sequined drawing on his leg transports Karim to a finale like no other, with Hossein Alizadeh's sumptuous sitar accompanying a performance to beat that of any belly dancer. Nature trains the gaze in The Song of Sparrows, all the while Reza Naji, surrounded entirely by first-time actors, comes full circle as Karim.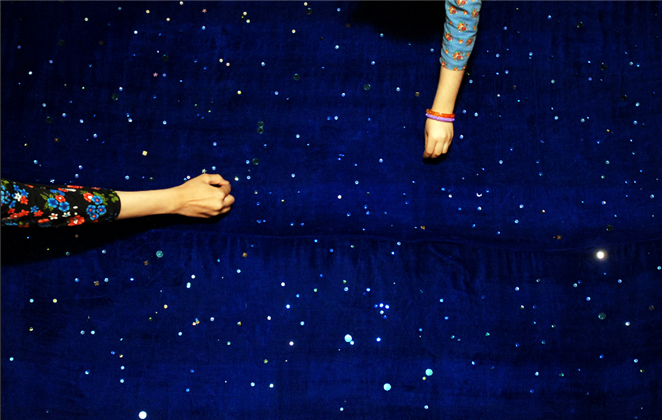 Ostriches can't fly, but they can out-run and out-distance their pursuers. They require very little to survive, living communally even in their mating and nesting habits. The Arabian ostrich of the Middle East is said to have been hunted to extinction by the early 1950s, yet others are farmed for the feathers they molt.
Majidi's latest work of sheer visual poetry merits being seen more than once. There is a lot to discover: look with ostrich eyes.
The Song of Sparrows
Director: Majid Majidi; Producer: Majid Majidi; Screenplay: Majid Majidi, Mehran Kashini; Cinematography: Tooraj Mansoori; Music: Hossein Alizadeh; Editor: Hassan Hassandoost; Sound: Yadollah Najafi; Costumes/Design: Asghar Nezhad-Imani.
Cast: Reza Naji, Maryam Akbari, Kamran Dehgan, Hamed Aghazi, Shabnam Akhlaghi, Neshat Nazari, Hasan Rezai, Puya Sakhi, Ismael Azizi, Seyyed Reza Imami, Seyyed Peyman Imami, Hassan Rostampour, Saied Razavi, and Ali Karam Shakrian.
Color, 35mm, 96 minutes. In Farsi with English subtitles.