2-24-12
The Forgiveness of Blood: Home Is Where the Wall Is
By Diane Sippl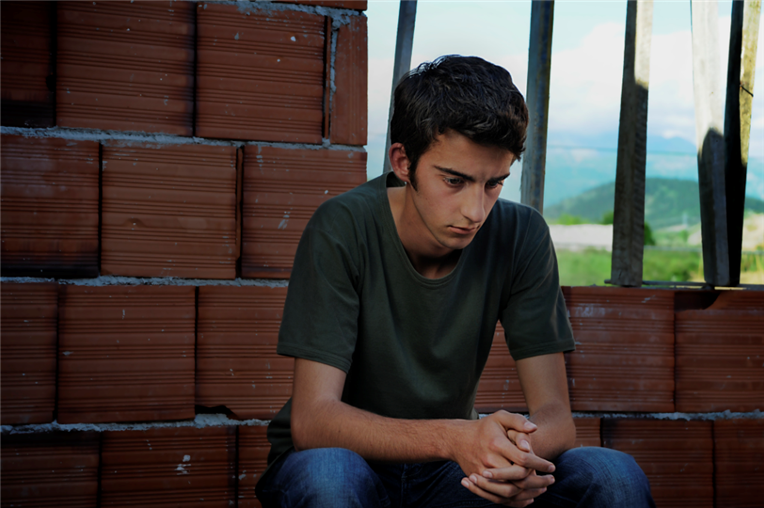 There are a number of profound surprises in The Forgiveness of Blood, Joshua Marston's most recent success as an American independent filmmaker. Like Maria Full of Grace, which put him on the map of world cinema when it embodied in a pregnant teenage girl the contradictions of the traffic flow in a Colombian drug cartel, The Forgiveness of Blood also takes up the plight of youths in a violent context by focusing on a severely defined life in a specific region abroad, this time, northern Albania. Once again the focus is the turmoil inside the teenage mind in the face of life-threatening obstacles to achieving a driving passion. And here, even more quietly and perhaps more fundamentally than in his first feature, Marston lays out the emotional turf of an adolescent girl who must rely upon her own instincts to survive amidst and somehow outwit those who frighteningly "fence her in" and yet open a wide if precarious margin for "error."
At first sight, a family feud saga in remote Albania might seem far more esoteric than the drug-deal genre in which Marston last worked, regardless of his gift for refreshingly new perspectives. The institution of blood feuds in Albania that dates back to a 15th-century legal code called the Kanun might seem deep in the well of stories and remote in source. Yet one of the feats of this astounding and impacting new film is to show us how pervasive the core of this conflict is in our lives, and as The Forgiveness of Blood slowly creeps up on us, that discovery fuels lasting reflection.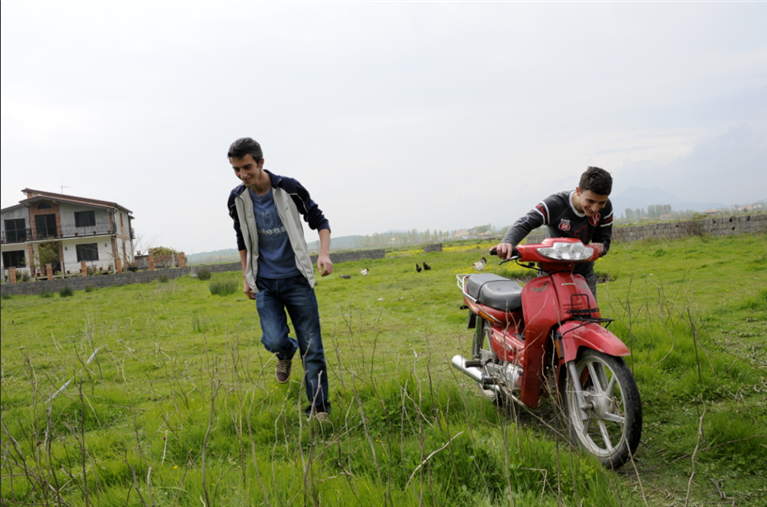 Forget Romeo and Juliet (set not far away in time and place from the inception of the Kanun) with its convenient love story and tragic twists of fate that neatly govern its plot. In contrast with Marston, Shakespeare gets away with murder — quite literally. The mortal feud between Tybalt and Mercutio tips the sword to the young teens, who have to become accidental casualties for the saga to live on. The same often happens in the Greek and Roman tragedies, but The Forgiveness of Blood is somehow closer to these classics in its understanding of dramatic structure. The way that a father (as head of a patriarchal family and member of its vast clan) pleads a contextually valid and heartfelt case for honoring his duty in this film resonates with the tragic actions of such a character as Agamemnon in Euripides' Iphigenia at Aulis, for example. Marston is on solid ground as a dramatist, and he is equally credible as an ethnographer, having dwelled in the region and immersed himself in the culture along with Albanian Andamion Murataj, who helped research the issues, write the screenplay, and cast the film with some remarkable young first-time actors.
The youths in The Forgiveness of Blood are not slain, nor do they kill. In fact the only murder at stake happens off-screen, and we are left to piece together not only exactly what happened, and how — but even if it truly happened as reported. More important, we begin to ask ourselves whether the murder is really the key issue at all. The Kanun began as an oral tradition and is, in any event, open to interpretation and continual re-interpretation in a given case, and this fact leads to the active film-viewing that Marston invites from his viewers. (As such, The Forgiveness of Blood is far closer to the recent Once Upon a Time in Anatolia, Nuri Bilge Ceylan's seeming crime "thriller" that takes place in the vast hills of Turkey's interior today and is ultimately more about the age-old relation between land ownership and sexual politics than it is about "who done it"). Marston wisely tackles the question of social and legal codes of the past as curious survivals in our own world, not just in Albania but in cultures almost anywhere.
The film begins as a rickety horse-drawn cart makes its way down a country road. Its driver, Mark, delivers bread from village to village with his daughter, Rudina. Today, however, his neighbor blocks a shortcut through the field, one that Mark has used over the years, considering the land to be his own. Disputing the right to the land, the two men enter into a feisty argument that spills over into the local café where relatives and neighbors spar with each other tit for tat from table to table. No sooner do we register this banter as an age-old quarrel over land between cousins than it escalates into a physical tussle in which the neighbor is left dead, Mark is on the run from the police, his seventeen-year-old son, Nik, is captive at home, and Rudina is forced to take the reins of the family livelihood on the bread route.
The medieval Kanun, which since the time of Prince Leke Dukagjini has governed everyday life, here from marriage and family to property, work, and religion, is now enforced across the entire household. Vengeance is justified for the family of the deceased by taking the life of a male member of the killer's family, but a strange caveat is also enforced: the targeted men are deemed safe while within the confines of their own home, since this kind of house arrest may be considered as respect paid to the family of loss.
Ironically, on the one hand, new opportunities arise. While grown men in such circumstances can no longer come and go from the home to work, and teenage boys are cut off from attending school and being out with their friends, their mothers and sisters are suddenly not only allowed but expected to enter new social spheres to work outside the home and support the family. Vis-à-vis its patriarchal traditions, the household is stood on its head. The problem is that there is no telling how long the condition will prevail, and the jurisdiction reaches far and wide. A boy who would soon enough go away to college is a potential victim on any turf. While a lay go-between or even professional mediator might be brought in to negotiate a "besa," a momentary "time-out" or special dispensation, this is a touchy agreement supposedly based on good will earned over time, and in fact it is entirely subject to the mood and interpretation of the family seeking vengeance, who may prefer to torment its target family with the slow burn of masculine confinement and resulting economic demise. Then again, "besas" beg their own problems with exploitive, unreliable mediators and the complicated sub-terms of the agreement.
These are the contradictory and tenuous conditions against which Marston discloses the daily routines of paterfamilias Mark, his wife Drita, and their children, Nik, Rudina, and the younger Dren, who is not supposed to be subject to the terms of the feud because he is still a child. This system of constraints is also the physical time-and-space continuum within which the filmmaker develops his cinematic aesthetic. From the beginning the vast, pastoral hills fill the wide, panoramic shots of the open countryside, dwarfing the covered cart that provides the family's business and transport as it inches its way alongside the ancient stones that fence off the field. They are soon replaced by the bricks Nik teaches Dren to make as they forge the walls of a severely confined existence. Nik's soccer ball, once rolling over the grass, now bounces madly against the interior wall of his parlor, and despite his attempts to communicate via the family cell phone and the Internet,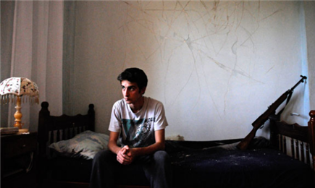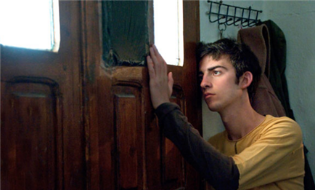 Nik loses contact with his social circle. His best friend visits to show off his motorbike and rides it through the family gate and courtyard right into the center of the house, a move that vividly yet casually visualizes how the "outside" must be brought "in." Nik's shut-in life is more poignantly etched as he views a self-made video from his would-be girlfriend that he responds to in the same format, a heart-breaking scene when actor Tristan Halilaj's gaunt and gangly teen body, his face with out-sized eyes spread wide above hollow cheeks, turns speechless in the humiliation of his isolation in a home that has become a prison and begins to feel like an asylum.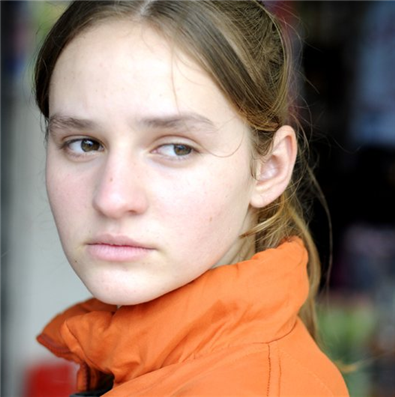 The screen space works differently in presenting Rudina. Her father now hovering behind the scenes in nearby villages who-knows-where, she is off on her rounds, subjected to new challenges when competitors up-end her as a girl, when the money she brings home is not enough, and when she seeks new enterprises — selling coveted cigarettes against advice and demanding her price. Time fills her space with impending doom as she leaves her precious horse and cart to venture through the market place rapidly, unprotected, serving her needs. Actress Sindi Laçej's face turns a kaleidoscope of expressions, from caprice, early on, in taunting Nik for dressing "funny," to anger at having to drop out of school where she strives to excel, to glowering retaliation when a restaurant manager refuses her bread delivery, to the
sullen, straight-browed frown she dons when Nik would have her clean up after him after she returns home from her work. Yet no expression is as memorable as the muscles of her face pulled taut with tacit horror as she witnesses her father's indignation in the opening confrontation with his neighbor and registers all that it means.
And here lies the kernel of the conflict. Land, property, and access to turf are ancient sites of contention, here patriarchal enough since medieval times; but masculine prowess — hubris in more ancient terms — is really what's at stake and what endows the film with its classical dimension: the insult and challenge a father incurs in front of his daughter are intolerable to him. So when we see Nik's first response to the crisis his father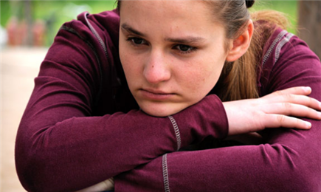 brings on, an indoor session of weight-lifting with home-made barbells and a manly lesson in gun use while Rudina hitches up her horse for her lone venture "out of bounds," we are prepared for a trajectory in the story that will take the brother and sister on entirely separate paths from the family, and with very different sets of attitudes. Our expectations diverge: we cringe for Nik and we submit to blind faith for Rudina. The past, with all its binding traditions, is likely his. The future, with its many-faceted and difficult challenges, belongs to her.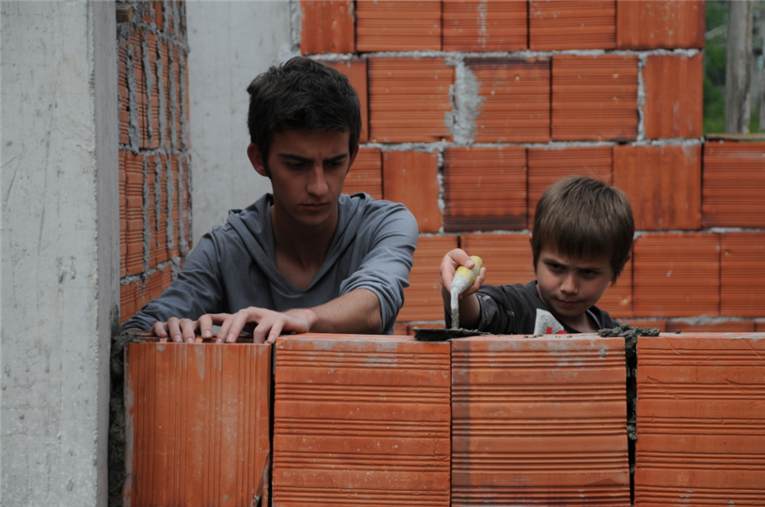 We never see the violent act that reigns over the blood feud — or do we? What we do see is the wounded pride of a father before his daughter, and not long thereafter, of a son before his romantic flame. That hubris is another tier of violence, one registered on the symbolic level, and Marston manages it by restricting our narrative and visual point of view throughout the film to that of the two teens. Nik is as bold and as brave as boys can be, so how interesting it becomes that in this bizarre reversal of fortunes, it is he, and not his sister, who will appear to be "sacrificed" to the fate "of the gods" (as they existed in ancient times), or "the winds" of global strife (in modern translation). Nik's face-off with his father upon a clandestine visit to the family reads somewhat like Iphigenia's plea to Agamemnon: "You would you forsake me?" And actor Refet Abazi — in facial features, complexion, body type, and demeanor — bears an uncanny resemblance to actor Kostas Kazakos in Michael Cacoyannis' 1977 film, Iphenia. Abazi's acting is equally a tour-de-force, allowing Tristan Halilaj as Nik to deliver a scene as emotionally shattering as it is devastatingly quiet. A close-up of the grass that quivers in the vast terrain recalls the ballad by Robert Dwyer Joyce, "The Wind that Shakes the Barley": Nik's future may be indelibly inscribed with a kind of "war." It's a clash that Joshua Marston wisely eschews resolving, for as Euripides knew, the tragedy is its very irresolvability.
What a classical, and at the same time, incredibly fresh way to shine a light on two presiding social changes around our world today: the expanding social space and respect for women, and the plight of displaced peoples, refugees or émigrés who "can't go home again"! As an outsider residing within a culture to grapple with its ethos, Joshua Marston has not only used cinema to probe and document a specific social phenomenon, but he has at the same time created "the stuff that dreams are made of," an intimate, and epic, cinematic poem.
Writer-director of The Forgiveness of Blood, Joshua Marston

The Forgiveness of Blood
Director: Joshua Marston; Producer: Paul Mezey; Screenplay: Joshua Marston, Andamion Murataj; Cinematographer: Rob Hardy B.S.C.; Editor: Malcolm Jamieson; Production Designer: Tommaso Ortino; Music: Jacobo Lieberman, Leonardo Heiblum; Costume Designer: Emir Turkeshi.
Cast: Tristan Halilaj, Sindi Laçej, Refet Abazi, Ilire Vinca Çelaj, Çun Lajçi.
Color, HDCAM SR, 109 min. In Albanian with English subtitles.