4-22-22
With Eyes Wide Open:
SEEfest Looks at Ukraine, Women, and the Power of Cinema
By Diane Sippl
Klondike
by Maryna Er Gorbach
Are you eager to discover more about Ukraine today than the printed page and the small screen allow—to get a more intimate point of view, a personal story, expressed with a unique vision and voice? Then look no further than the 2022 SEEfest, projecting two new narrative features made by Ukranians in their homeland. From April 27th through May 4th the annual South East European Film Festival will showcase 63 features, documentaries, shorts, and animation films (including two from Ukraine) in its competition, bringing European talent and industry representatives to participate in the festival's seminars, panels, and workshops.
It's not the first year that Ukranian directors have been included, and it won't be the last. Klondike by Maryna Er Gorbach (who won the 2022 Sundance Film Festival Best Director Award) will show on Saturday, April 30th at 7:30 pm, and the U.S. premiere of Blindfold by Taras Dron will screen on Monday, May 2nd at 7:00 pm, both at the Lumiere Cinema in Beverly Hills (9036 Wilshire Blvd.).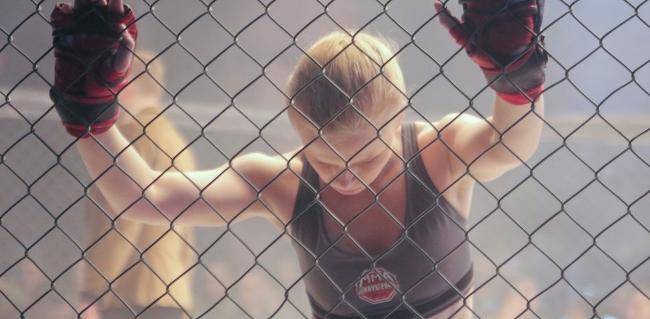 It's as if two unspoken promises were made seventeen years ago at the birth of SEEfest in Los Angeles: first, the selected films will always reveal and address a particular social and historical context within the region; and second but no less important, the repertory will always feature films made by and about women. Both Klondike and Blindfold are set amidst Ukraine's 1914 war with Russia (that never seems to end) and engage us with the perspective of female protagonists. "SEEfest is proud to bring to L.A. audiences these remarkable films with two strong female characters at the center of the story," says festival founder and director, Vera Mijojlic, who adds, "We look forward to continuing this collaboration and supporting our colleagues in Ukraine."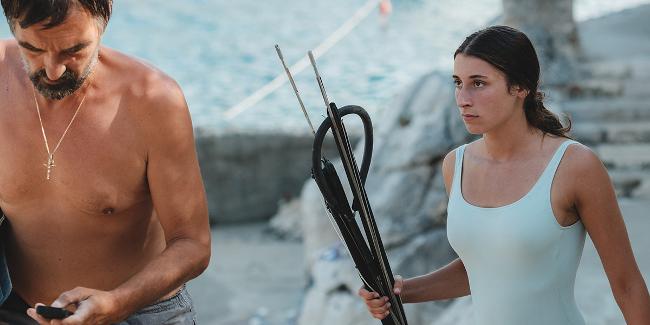 Murina by Antoneta Alamat Kusijanovic
The festival will open at 7:00 pm on April 27th at the Fine Arts Theater in Beverly Hills (8556 Wilshire Blvd.) with a gala celebrating the Los Angeles premiere of Murina, which won the Camera d'Or at the Cannes Film Festival last year for Antoneta Alamat Kusijanovic from Croatia. It's not the only stunning feature film debut by a woman diector at SEEfest this year. Another is Blue Moon by Romanian Alina Grigore, who won the Golden Seashell for Best Film at the San Sebastián Film Festival in 2021. Both their protagonists struggle within their families for independence and a self-directed future.
If both sexual politics and the politics of national sovereignty and identity are guaranteed themes at SEEfest, so is the politics of cinema itself. What better film to bring it home than the Cinecittà Luce production of The Image Machine of Alfredo C. that premiered at the Venice Film Festival last fall and is nominated for the top Italian film award, the "David di Donatello"? It's the true story of a cinema cameraman during wartime Albania. Propaganda looms large over 25 years of his life and his work. Film is a powerful weapon. Whose side is he on? Maybe his own….
For the full festival line-up, tickets, and festival passes, visit the website at www.seefilmla.org
17th South East European Film Festival
April 27-May 4, 2022
Opening at Fine Arts Theater, 8556 Wilshire Blvd., Beverly Hills, CA 90210
Continuing at Lumiere Cinema, 9036 Wilshire Blvd., Beverly Hills, 90210
Hybrid festival—Some films available online