2-7-11
The Conductor: Lisa Langseth's Pure

By Diane Sippl
Alicia Vikander and Samuel Fröler in Pure

"In life there are four freedoms every human being wants:

to move, to know, to love, and to aspire."
W.E.B. DuBois, John Brown
"Pure is one of the world's most ancient stories; this time, though,

it is told from the young woman's perspective."
Writer-Director Lisa Langseth
For many of its winter-tourist fans checking into their seaside hotels for a stroll by the waves and a breeze of Hollywood stardust, the 26th Santa Barbara International Film Festival (January 27-February 6, 2011) was one continuous ribbon of red carpets rolled out for celebrities from James Franco and Geoffrey Rush to Nicole Kidman and Annette Bening. How refreshing it was, then, to discover amidst the glitzy galas and big tributes a "little" film — at least in the sense that it was a first feature — that packed the house at another theater on a mid-week evening and in fact by week's end, swept up a Special Mention from the jury for the lead actress.
In 2004 in Stockholm, at the Royal Dramatic Theatre's Elverket playhouse, rising star Noomi Rapace, now of Millenium Trilogy fame, played the lead in dramatist and theatre director Lisa Langseth's The Loved One. That staged production then became the direct inspiration for Langseth's debut film in 2010, Pure (Till det som är vackert), also known as Beloved, in which Alicia Vikander took up the lead role as Katarina. Vikander's fresh, open face impresses the spectator first with the pangs of youth — humiliation, exasperation, and unsought inspiration; then with the guile and obstinacy that bring her elation in reaching her pursuits; and finally with the dejection and opportunism, by turns, that characterize her as a hard-core careerist. Vikander inhabits nearly every frame of the film with seemingly as many expressions. No easy feat, this role, in which she radiates her own meteor shower of emotions.
Nor does Langseth write and direct with any less ambition. It would be enough to tackle sexual politics with such a radar as hers for the assaults she depicts — affronts and innuendos alike — in what is fundamentally a bildungsroman, even with Katarina at twenty years old; but our dramaturge takes on the battles of social stratification as well, again in the boldest and subtlest of ways. Class and gender issues knot up increasingly as the action rises, even as the film takes a turn, almost out of genre, seemingly leaving realism for some other realm as ritualistic and theatrical as Mozart's Requiem itself, shrouded as it is in the secrets and deceptions surrounding its composition. It's Mozart's music that so enthralls Katarina when she discovers it on YouTube. It has the power to turn her life around.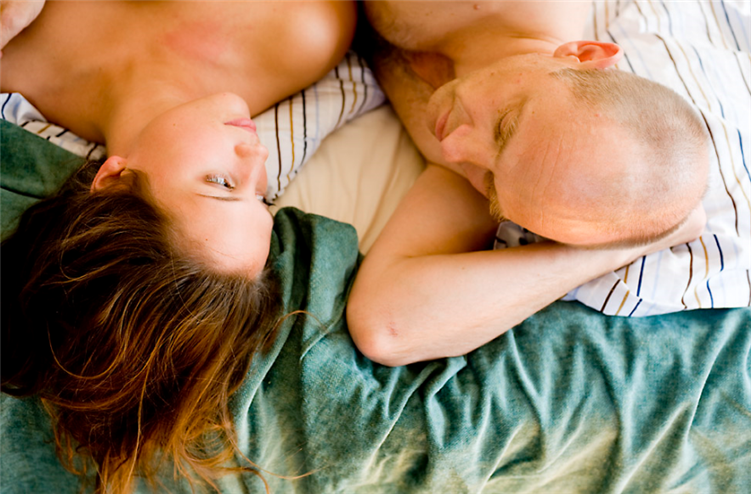 We first meet Katarina as the angry and restless progeny of an alcoholic mother in the outskirts of a large industrial port. Menial jobs end more quickly than they start in her suburban life without promise. "I'll never become like you." She tells her mother. "I'd kill myself first." But Katarina is no masochist. YouTube was just the beginning. The Requiem is a conversion experience for her as Mozart carries her to the Gothenburg Symphony's concert hall where she steals a private earful of reverie at a rehearsal. When an elegant woman asks her if she's there for the interview, Katarina snaps up the question and replies, "Yes — ," suddenly applying for the receptionist position by making up a back-story: her mother was a celebrated concert pianist in Australia who died before Katarina ever got to know her. Our young heroine wins the position, at least for a trial period. "It's not a difficult job," her new boss tells her, "Just get find a way to get on with the people here and you'll be fine."
Katarina does just that. As naïve as she is determined, she does everything within her power to improve her life with all the guidance she can find. It comes first from a fortuitous encounter with Adam, the orchestra conductor, who charismatically ushers her into the classics of music and also literature, philosophy, and social theory of the underclass. He drops names like Bourdieu and Schopenhauer ("but not always"), and he feeds her quotes from Kierkegaard: "Courage is life's only measure." She grabs hold of these words as if they were a lifeline. Just as her new boss assumes a motherly position by nourishing her zest for a book of poetry from Adam and other books she devours from the library, this conductor becomes her male mentor, distracting her from her metal-music-fan boyfriend and letting himself be sidetracked from his own vacationing wife. Yet soon enough, Adam's privilege of excess collides with Katarina's devotion to her own growth and change, and this climax sets into motion a dramatic reversal in keeping with everything our heroine has been studying but also every underpinning of her social roots. On the screen it looks like a Chabrolian twist in a Dardennean setting.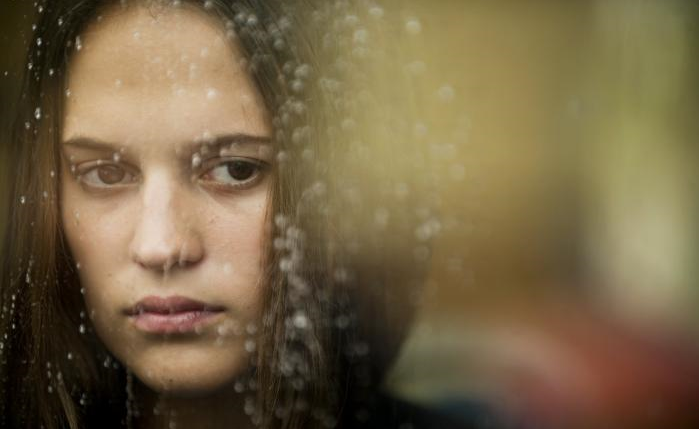 Katarina becomes hell-bent on cutting her own swath through the social space she occupies, in this case her chosen field of arts administration, with its attendant rules, schemes of domination, and legitimizing postures. We see Katarina at work, desperately honing new modes of perception, new ways of thinking and behaving, but in leaps and bounds, with pitfalls in-between. It's as painful to see her internalize the authority (and its perversion) that Adam's institutional position and masculine prerogative inflict upon her as it is to see her unconsciously enact the old familiar violence of her mother's psychological make-up. She suffers them both as she seeks the cultural currency that at once catapults and snares her future. Katarina would like to rise within a world of intelligence and beauty, but in the sense that her newly cultivated taste leads to what is not available to her, she digs in her heels and sinks in quicksand all the while she climbs.
Within codes of lyrical realism, Pure conveys as much through its music and spare, meticulous dialogue as it does its images. Along with several compositions of Mozart, the score also includes those of Massenet, Bach, and Beethoven to situate us within Katarina's world view. The last shot of the film is a telling close-up embrace between Katarina and her mother. The camera zooms and we hear the words, "Forgive me." In a profound paradox, the plea is at once perfectly sincere and utterly ironic. Yet one fact remains clear: Katarina has become the conductor of her own course through life.
Lisa Langseth was born in Stockholm. Having qualified at the University College of Film, Radio, Television and Theatre in Stockholm, she also studied Drama and Screenwriting at the Dramatiska Institute from 1999-2002. Before that, she studied the History of Ideas at Stockholm University. In order to focus on performance, she attended Kulturama Acting School. She is an award-winning playwright who won a two-year individual artist grant from the Swedish Writers' Union in 2005 and the Swedish Arts Committee grant for film in 2008. She has also written dramas for television. Pure has been selected for competition at a variety of international film festivals.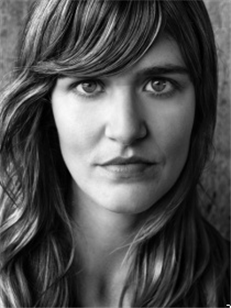 Writer-Director Lisa Langseth

Pure

Director: Lisa Langseth; Producer: Helen Ahlsson; Screenplay: Lisa Langseth; Cinematographer: Simon Pramsten; Editor: Malin Linsdström; Sound: Henrik Ohlin; Design: Lena Selander; Music: Per-Erik Winberg.
Cast: Alicia Vikander, Samuel Fröler, Elisabeth Göransson, Jeanette Köhn, Pär Luttropp, Josephine Bauer, Anna Ǻström, Fredrik Nilsson, Isabella Alveborg, Helén Söderqvist, Martin Wallström, Magnus Lindberg, Yiva Gallon, Kim Lantz, Doris Funcke.
Color, 35mm, 98 min. In Swedish with English subtitles.