6-30-23
In Context: Kim Cho-hee's Lucky Chan-sil
By Diane Sippl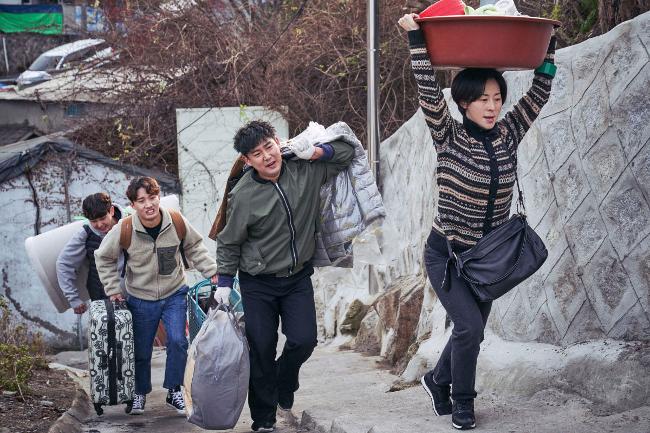 When I was writing, I was thinking about loss and how finite our lives are. I also focused on death, and I thought to myself, if people were to come back to life after they died, the way the seasons change and return, I think people wouldn't live the way they do now.
Kim Cho-hee
In the country-side you can often meet elderly people who are wise even though they can't read or write; their wisdom has been accumulated from the way they've lived their lives. Those are the people we should respect as our elders.
Kim Cho-hee
Dreams that you pursue in thirst won't lead to happiness.
Chan-sil in Lucky Chan-sil
What follows is a bit of a narrative, a "real-life" narrative. What is that? Here it's a story-within-a-story-within a story. But we'll come back to that….
Women in Korean Cinema
A woman named Kim Kyoung-hee studied cinema in France, majoring in film directing, for about six years. In 2008, reputable South Korean indie writer/director Hong Sang-soo visited France to shoot on-location for his eighth feature, Night and Day. Kim Kyoung Hee eagerly volunteered her services on that directing team in Paris.
Soon she found herself working as line producer on Hong Sang-soo's Like You Know It All (2009) and as general manager of Jeonwonsa Film Co. of which Hong was CEO. Kim Kyoung Hee then served as the full-blown producer on Hong Sang-soo's next eight features—Ha Ha and Oki's Movie in 2010; The Day He Arrives in 2011; In Another Country in 2012; Nobody's Daughter Haewon and Our Sunhi in 2013; Hill of Freedom in 2014; and Right Now, Wrong Then in 2015. Needless to say, Hong Sang-soo and Kim Kyoung Hee experienced a prolific filmmaking collaboration for seven years. The fruits of Kim Kyoung Hee's invisible labors as a producer continually won numerous awards at international film festivals and have been featured in special programs at art house theaters and museums ever since. During these years, Kim Kyoung Hee also wrote and directed two short films of her own—The Winter Pianist in 2011 and Ladies of the Forest in 2016, even though her work as a producer had kept her fully preoccupied.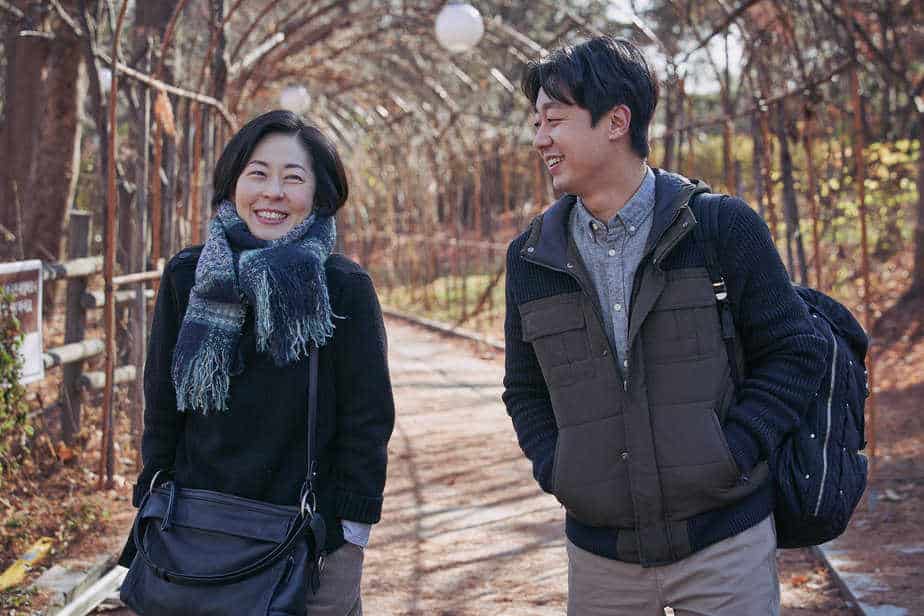 Then along came Kim Cho-Hee, actually the same person under a different name. On June 18, 2023 at the Academy Museum of Motion Pictures in Los Angeles, smack in the middle of a new ten-film series entitled, A New Wave of K-Cinema: Korean Women Directors, the insightful and unforgettably delightful Lucky Chan-sil was screened to a full house. As her debut feature released in South Korea 2019, it stands as a testament to Kim Cho-Hee's resilience as a film professional, as a sharp contribution to her country's independent cinema, and as a model for women's creative endeavors in every aspect of the cinematic art form, not to mention how entertaining her film is at every turn. What follows is a way to appreciate this newly re-focused auteur's singular voice and her vision for the potential of cinema to re-situate us in the midst of our everyday lives.
Like most of the other films in the Korean Women Directors series, Lucky Chan-sil focuses squarely on the needs of women—more often than not, in their struggles to find and sustain meaningful work. While other directors take up workplace exploitation, ruthless competition, ceaseless harassment, inequitable pay scales, and lack of promotions—all of which contribute to alienation, labor strikes, and depression, even suicide—they often foreground female friendship and solidarity, both of which are important themes in Lucky Chan-sil, even when the style is playful. Kim is very clear about this commitment; at the Academy Museum, she told her audience:
The women characters in my film differ from each other in their personalities, but in common, I can say that they're all living their best. I had originally written the script around 7 years ago, right before the #Me Too movement happened in South Korea, when a lot of powerful or strong women characters were not shown much in the commercial film industry, even if they appeared occasionally in independent films, so a lot of Korean actresses, just like the Sophie in my film, were not called for jobs in the film industry even if they were very talented, and I wanted to reflect that.
One obvious way in which Kim's film stands out from the others in the series is that it focuses on women involved in filmmaking, but this is not getting to the bottom of the key difference between Kim's film and the others. Rather, this subject matter lends itself to numerous ways in which Kim challenges the conventions of cinema as a story-telling medium. Sticking strictly to a plot summary (as conventional cinema reviewers do), there might be little to say about Lucky Chan-sil, and it might look like a line from its dialogue referring to artsy Japanese films in which "nothing happens." Running close behind that dismissal is the tendency, also quite conventional, to read the film as an "auto-bio-pic" and simply compare it to the life of the filmmaker. On this note, Kim provides a jumping-off point:
Before becoming a director, I was a producer for around 8 films, and at the age of 41, I actually lost my job. At that point, I wanted to quit filmmaking, but I started writing, and that led me to make this movie. It doesn't entirely reflect my life, but the start of the film is close to my personal life.
In fact, Lucky Chan-sil features a newly unemployed producer of art cinema, a middle-aged woman (Kang Mal-geum) who participates in the ritualistic drinking outing of famous auteur Ji, the writer and director, with his crew. In the first two minutes of the film, she witnesses him drop over dead. It's a turning point in her work life—actually, in her whole life—since she has devoted herself to this career without even pausing to marry and bear children or to explore other professions. Quite unexpectedly, the production crew drops her services and she is reduced to a gossip topic by her former peers in the industry. Of course, anyone outside of filmmaking has an even harder time understanding what a producer actually does. Utterly beside herself, Chan-sil re-locates to a mountain village where she supports herself as a housekeeper for her young actress friend, Sophie.
It happens that Sophie's French tutor, Young, aspires to direct short films, but he's more a fan of Nolan's blockbuster spectacles than Ozu's poetic cinema, which is a point of reckoning for Chan-sil. As she finds herself utterly inspired by the composure and wisdom of her landlady, whom she teaches to read and write, Chan-sil begins to reassess her own life and finds herself producing not films, but a new version of herself. There's no linear path in this: by leaps and bounds, she either strides or trips through her everyday interactions. Romantic aspirations get settled in friendship, and she dons a new hat as a screenwriter. What she creates is space—spaces big and small to test out a new life. Still, the new Chan-sil finds no use in leaving cinema behind, and first-time writer-director Kim Cho-Hee demonstrates this conviction in her filmic language.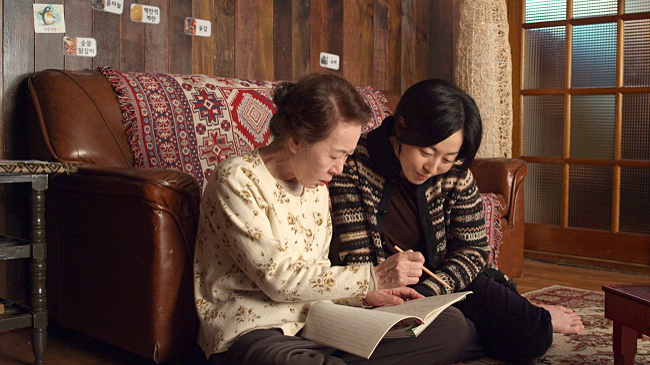 A Note on Style
For starters, the opening credits appear Ozu-style, on canvas, an homage to the filmmaker right off. As the protagonist Chan-sil, actress Kang Mal-geum plays her with deadpan humor at times, resonant with indie cinema, whereas Yoon Seung-ah plays the ingénue actress Sophie as a charming near-parody of the auteur's muse, quite opposite in character from the real-life veteran actress Youn Yuh-jung, who performs the earthy landlady's role. Bae Yoo-ram, the budding director, plays Chan-sil's romance target with affable nonchalance and irony. Jeong Joong-yeop's original music is effectively sparse and tender, never spoon-feeding emotion or overriding the mood of the characters. The camera captures the near-winter natural light of the countryside, reflecting these emotions exquisitely.
It doesn't even take a close look at the film to realize how self-reflexive it is of the medium itself—an aural-visual medium, even a performative one, while not necessarily a narrative medium. Kim is "going for gold" here in presenting Asian characters who are highly visible the world over, thanks to the art cinema of the last half-century: the look-alike casting for the role of the newly unemployed female producer Chan-sil (played by Kang Mal-geum); the visitation of super-nova Leslie Cheung as a ghost (played by Kim Young-min); the evocation of Kim's prestigious longtime colleague from Hong films, the un-named Kim T. Min-ha (as the actress Sophie, played by Yoon Seung-ah); and the embodiment of longstanding award-winner Youn Yuh-jung, (playing herself as the sagacious landlady). In the film's dialogue, Kim references Tokyo Story by Yasujirō Ozu, whose final films are coming up soon at the Academy Museum, and Christopher Nolan, whose sure-fire hit, Oppenheimer, is being released within a month of this Lucky Chan-sil screening in Los Angeles. Yet these are just the narrative and performance references, both literal and symbolic. There are also plenty of visual allusions, including Kim's universally recognizable opening scene of drinking games, a near quotation from countless Hong Sang-soo films, complete with the camera's zoom, and any number of stylistic echoes of Ozu's techniques for writing, shooting, and editing.
What is Kim up to with all these surprises—impersonations, cameos, homages? Such stylistic strategies are surely far from the encounters of everyday life Kim professes to treasure. Or are they? Are we very accustomed to experiencing the sighs, the whims, the fantasies of women who have spent their entire adult lives as filmmakers? Even their formative years feed into their identities in the arts, and surely such careers, all-encompassing and successful in engendering a prolific body of work, don't just "give up the ghost" (i.e., it returns!) when a roadblock presents itself. Kim's first feature as a director is an ode to cinema and a fun-filled fantasia, while never ceasing to be a meditation on a woman's life.
As a writer-director, Kim derives humor neither from slapstick comedy nor from verbal jokes, but from wistfulness and sadness, and often enough from the misfires of Chan-sil's presumptions, the awkward leaps of behavior based on wishful thinking that send her into emotional free-fall. At the same time, laughter arrives from the unsettled feelings of irony. It's one thing that when Chan-sil is at her most anxious, a pleasantly heroic male appears in his underwear to charm, console, and advise her. These dreamy visits catch her (and us) by surprise and bring levity. Yet while they may be funny—since in these moments Chan-sil is quite literally "beside herself"—they are actually tragi-comic. The ghost stands in for Canto-Pop movie star Leslie Cheung, who having released over 40 albums and acted in 56 films, jumped to his death in a state of depression. Writer-director Kim Cho-hee explains it this way:
When I was in middle school, there was a boom in Hong Kong movies, and my favorite actor was Leslie Cheung. Then I became a cinephile, obsessed with art films. When I broke away from the auteur I'd worked with for a long time, I realized my love for art film per se had been wrong—it was just a love for film itself. Leslie Cheung, rather than just being a ghost in my film, actually portrays another part of Chan-sil, and it's how she talks with herself, asks questions, and answers her own questions through those dialogs.
So in the Leslie Cheung character, we have not only a surreal embodiment of an iconic figure in popular Chinese culture history, but also an alter-ego for Chan-sil herself, an uplifting doppelganger who reminds us that this film is as much about the potential of cinema and filmmaking as it is about a woman's search for her place in life. After all, the tale of woe in Lucky Chan-sil was launched with a clear allusion to the cineaste Hong Sang-soo and his on-screen presentations/off-screen displays of drinking rituals (as one critic put it, of vats of soju within an interval of time). It's one of the central ironies of the film that the abrupt drunken death of the auteur is, for our female-producer protagonist, a stroke of rebirth and good fortune—if she can make it one. But it's also one of the most endearing idiosyncrasies of the film that this "luck" doesn't play out as an end-goal in and of itself. The platitudes "move on" and "make me happy" have no place Kim Cho-hee's repertoire (if nothing else, in the eight films she produced for Hong Sang-soo). Thus, these maxims reside in neither the psyche nor the heart of Chan-sil.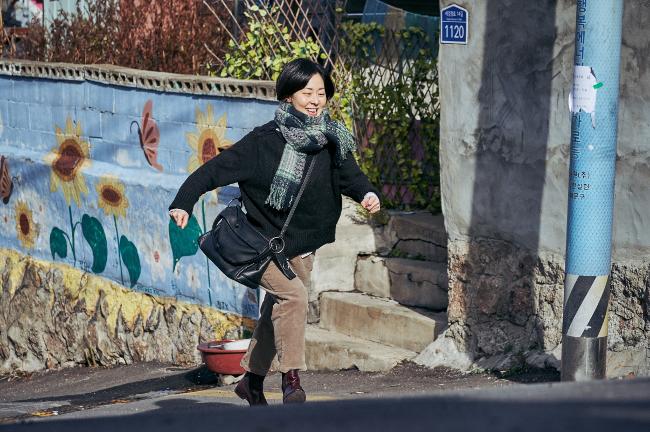 Rather it's the sensitivity to everyday life—displayed in the walking and talking, for example, of many a film by Yasujirō Ozu—that we can easily recognize in Lucky Chan-sil. As in Ozu's films, Kim's frames are filled with a careful and precise composition of images, and she is not afraid to use a low angle, evoking Ozu's "tatami shot," as in the tutorial sessions Chan-sil offers. What happens often occurs elliptically, with elisions of main events to allow for contemplation and a wistful melancholy, and we get to know Chan-sil through her temperament and kaleidoscopic states of mind, rather than key plot points. The biggest revelation comes in the simple movement of a small, ad-hoc film crew hiking up a hill, Chan-sil's flashlight guiding the way.
Storytelling in Theory and Practice
Before it is anything else, a story is a way we can speak to one another without necessarily being ourselves; that is its risk and relief, its portable privacy.
Parul Sehgal, "Tell No Tales"
Yet what's a "real-life" narrative, and who needs it? (In cinema, it can look as bizarre as Godard's Contempt, playing itself out right now, on one level, in the chaos of labor strikes by cinema artists against movie moguls on the streets of Hollywood, New York, Chicago, Paris…). Self-reflexive as Kim's filmmaking is, its relation to the "messiness" of life might not lead to a "story" as we know it. In her words:
When I was making this film, I had lost my job and I was broke. It was a difficult time for me, and also an occasion to think about what happiness means. Since then my definition has changed. Pursuing a really big goal isn't supposed to be an end game. Happiness gained in this way deteriorates very quickly. It's important not to miss the small, simple things in life.
Among the warnings in Parul Sehgal's wide, cross-disciplinary survey, "Tell No Tales" published recently in The New Yorker (July 10-17, 2023) are his referencing of what he calls "the encroachment of storytelling upon art," an invasion that leads to a "therapeutic purpose for culture." Instead he proffers critic Jason Farago's observation of artists who "put ideas and images into productive tension, with no reassurance of closure or comfort." He convincingly reminds the reader that living and telling are two different things, and narrative, either insidiously or blatantly, usurps our sense of life. Regarding cinema, look at this year's popular movies providing the "stories" behind the brands for shoes (Air), electronic devices (Blackberry), and toys (Barbie). This is not even touching the power of storytelling in the free-wheeling politics of election campaigns and (conversely) in the severely prescribed accounts required of rape victims or asylum seekers.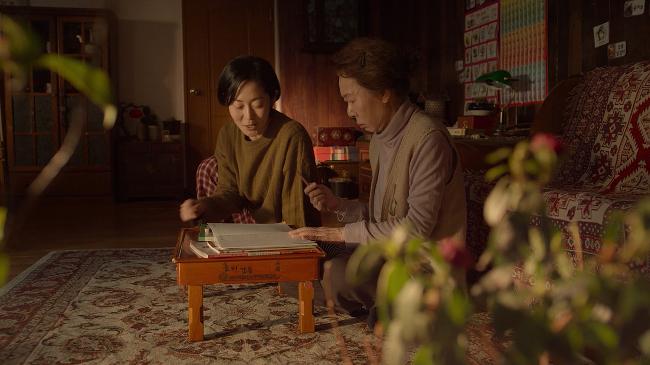 Sehgal describes two-way street for narrative before it reaches a cul-de-sac:
Do we dare define it? "Storytelling"—as presently, promiscuously deployed—comprises fiction (but also non-fiction). It is the realm of playful fantasy (but also the very mortar of identity and community); it traps (and liberates); it defines (and obscures). Perhaps the most reliable marker is that little halo it has taken to holding above its own head, its insistent aura of piety…. Story is our mother tongue, the argument runs. For the sake of comprehension and care, we must be spoken to in story. Story has elbowed out everything else, from the lyric to the logical argument, even the straightforward news dispatch… (We have come to believe that) "the universe itself works like a story, replete with heroes and villains, conflicts and resolutions, climaxes and happy endings," according to Yuval Noah Harari…What is it that story does not allow us to see? …(Every) story invariably displaces some existing body of knowledge. What forms of attention does story crowd out?
In a recent anniversary screening of Godard's classic, Contempt (playing in Los Angeles simultaneously with the Academy Museum Korean Women Directors series and all but ushering in the WGA and SAG-AFTRA strikes), a Hollywood producer (Jack Palance) recruits a successful crime novelist (Michel Piccoli) to re-write a script by the venerable auteur Fritz Lang for a film version of the Odyssey. Lang (playing himself) sees the value of sticking to Homer's epic, while Piccoli's character (a stand-in for Godard) would impose his own narcissistic woes upon the story. In this lyrical critique of Hollywood, who is the hero (or villain)—Ulysses, or producer Palance, or re-writer Piccoli, or Godard himself? In this film, there are sea sirens ("mermaid" actresses), and there is Ulysses' wife Penelope (Brigitte Bardot), but clearly there is no hero, and surely there is no happy ending. Nor was there for Godard, then in crisis with his muse, Anna Karina. Contempt's source is mythopoetic, and Godard further endows it with the tragedy of life experience; no re-molding as a Hollywood entertainment story can save it. The "messiness" of its textures and rich depths and uneasy emotional language, its recycling of banter and recoiling from love scenes, its kitschy Greek god sculptures and home renovation that never ends, all pre-empt and preclude narrative satisfaction. Its pleasures are visual and political.
Jonathan Gottschall writes in "The Story Paradox" (how we have learned to live) in "unconscious obedience" to the grammar of story:
Story lulls. It encourages us to overlook the fact that it is, first, an act of selection. Details are amplified or muted. Apparent irrelevancies are amputated or pruned. Each decision is an argument, each argument an imposition of meaning, each imposition an exercise of power…experience is altered when squeezed into even the most rudimentary beginning-middle-end structure. Memoirists are extremely conscious of the toll that such arcs exact.
Sehgal writes of numerous female artists as they encounter the difference between everyday "living," days of "non-being" (as Virginia Woolf puts it), and "unsayable life" (in Lorrie Moore's words), the "snarl of time, thought, and sensation—uncombed experience—what theorists call "the unstoried self." Shrinking away from narrative, such writers see this uncharted territory as holding an authority of its own. Without boxing up experience and wringing it out for insight, the artist (of any kind) mines the idiosyncratic discipline of this unique zone that itself allows for dissonance, tension, doubt, movement, and desire.
In fact, Kim Cho-Hee explores this "open field" of life experience through multiple characters (real and imagined, familiar or not) as they appear to Chan-sil in their shifting facets that emerge so surprisingly in Lucky Chan-sil. Some characters resurrect deceased idols, others evoke Kim's recent colleagues, and still others play themselves, even if symbolically; yet together they chart no clear narrative destiny. The very word "Lucky" is open to widely ironic interpretation. Lucky to have become a film producer early on, unlucky to have lost her job and income, lucky again to be pursuing a way (however we interpret that "way"), Chan-sil's life is dynamic and changing, full of turmoil, self-reflection, media self-reflexivity, and discovery, and openness to the future.
Lucky Chan-sil
Director: Kim Cho-hee; Producer: Suh Dong Hyun, Kim Sung-eun; Screenplay: Kim Cho-Hee; Cinematographer: Ji Sang-bin; Editor: Son Yeon-ji; Sound: Park Jong-woo; Music: Jeong Joong-yeop; Production Design: Kim Jin-Young; Costumes: Kang Dong-Yui.
Cast: Kang Mal-geum, Youn Yuh-jung, Kim Young-min, Yoon Seung-ah, Bae Yoo-ram, Seo Sang-won, Choi Hwa-Jung, Lee Yeong-jin, Mun Hye-In, Anastasiia Sokolova.
Color, 96 min. In Korean with English subtitles.