11-15-12
Just the Wind Opens the Hungarian Film Festival of Los Angeles
By Diane Sippl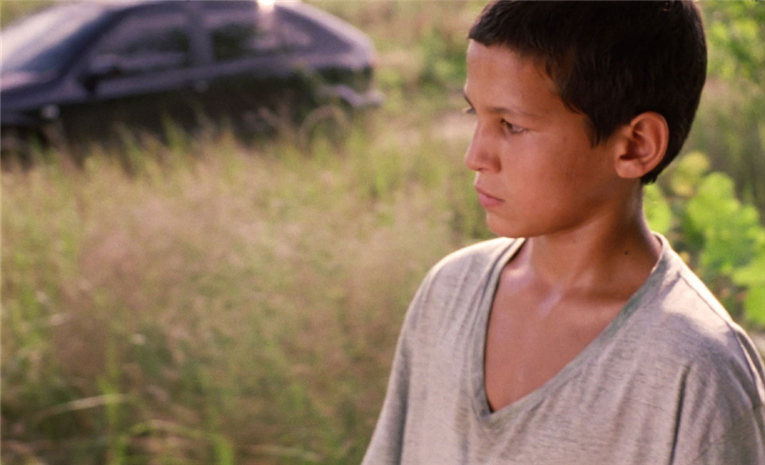 At the Hungarian Consulate on November 13th, two days before the opening of the 12th Hungarian Film Festival of Los Angeles, Béla Bunyik, Festival Founder and Director and long-time promoter of his nation's cinema abroad through Bunyik Entertainment, held a press conference introducing the festival — November 15-22, 2012 at the Laemmle NoHo 7 theaters — and also its guest of honor, Bence Fliegauf, writer-director of Just the Wind, winner of the Silver Bear (the Jury Grand Prix) as well as the Amnesty International Film Prize and the Peace Film Prize at this year's Berlinale. Having screened by now at festivals around the world, Just the Wind is also Hungary's submission to the Academy of Motion Picture Arts and Sciences for this year's Best Foreign-Language Film.
Just the Wind opens the 12th Hungarian Film Festival of Los Angeles on November 15th with Bence Fliegauf in attendance for a post-film Q&A, and it plays throughout the week along with four other North American premieres of Hungary's "latest and greatest" films. also on view are a sampling of works by writer-director Gyula Gazdag, Professor at the UCLA School of Film and Television and Artistic Director of the Sundance Filmmakers Lab, who is being honored at the festival; a feature-length animation film; as well as numerous documentaries (including two separate and diverse takes on the country's Romany population, the subject of Just the Wind). For the full program, see www.hufestival.com and www.hffla.org.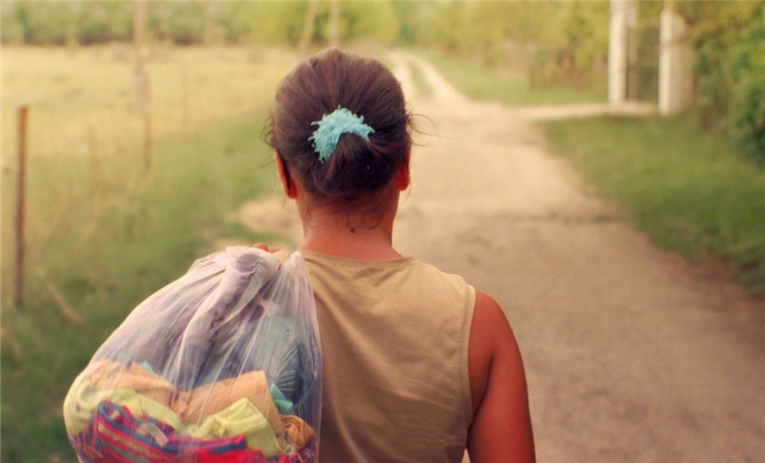 Working internationally in cinema and television and wearing many hats, from screenwriting and directing to set design and sound engineering, Bence Fliegauf returned to his native Hungary to make Just the Wind, his fifth feature film, which contributes to his rising reputation as one of the most respected and prolific of the younger generation of Hungarian filmmakers today. Bence Fliegauf talked with members of the press and then carried on in a private interview for KINOCaviar.
In a mode of stark realism, which means a hand-held camera following lay actors in nearly all-natural light, Fleigauf has drawn from true stories of Romany families in Hungary — their hard living conditions, socially marginalized existence, and day-into-night anxiety amidst hate crimes that have left families murdered in their own homes. In Just the Wind a single mother works two jobs to support her teenage daughter and son as well as her invalid father, all who dwell in a wood-side shack. Mari struggles to feed everyone; Ana focuses on her schoolwork and her drawings, and Rio, the young man of the family, directs his attention elsewhere. In the ominous setting of the dense forest that these characters traverse to school and work, their paths parallel each other's as they overlap in time, condensed into a single day that lends the film the unity of classical tragedy. Yet the film unfolds seemingly without a plot, but more as a revelation, to the beat of the human heart.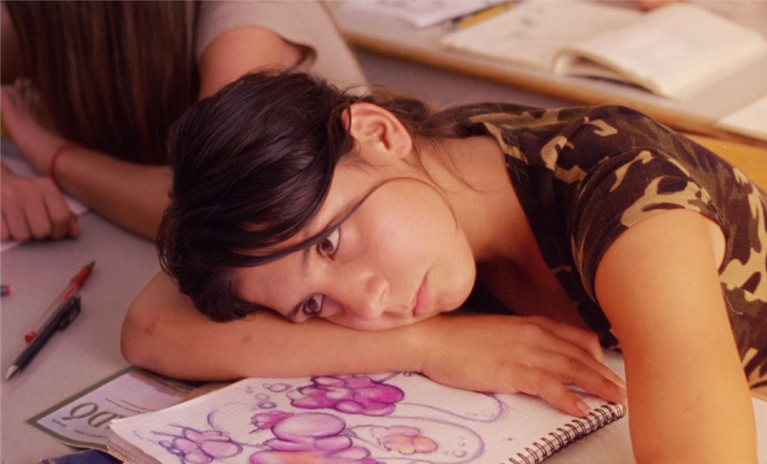 KC What inspired you to make this particular film?
BF I read the story in the news and decided that I simply had to do something about it, something intellectual, serious. I left my career in Germany even though people told me I was insane to do it. Everyone thought that a topic like this was for art-house cinema. But I believe that this is the issue in Hungary now, and that this is a film for TV. But TV stations won't show my film. In Hungary, social cinema — filmmaking that takes up socio-political issues — simply doesn't exist any more. Cinema theaters in Hungary are dying, and I want to make this kind of film just to restore this purpose to the cinema again. I am not the person people think will be the new leader of social cinema. But after the experience I had with this film, now I know that I can go there and make a film on an issue.
KC How was Just the Wind received in Hungary? And what has been the difference in reactions in various cultures around the world?
BF At least 10,000 people saw it, which is a big number in Hungary now. It's about the same as the number who see a Woody Allen movie in Hungary. Of course there were the haters, who wrote to me on the Internet. I got some personal insults. Yet whatever side intellectuals have stood on regarding the issue, both sides have seen that we have a problem to solve and both sides have seen my goal. Rightists wondered what a liberal filmmaker would do in making such a film, but I covered many sides, not one. And the race issue is universal today.
In Melbourne, Sydney, London, and Toronto, the film did very well. We go to Scandinavia next week. It's nice to see how people everywhere try to deal with minority problems — with xenophobia.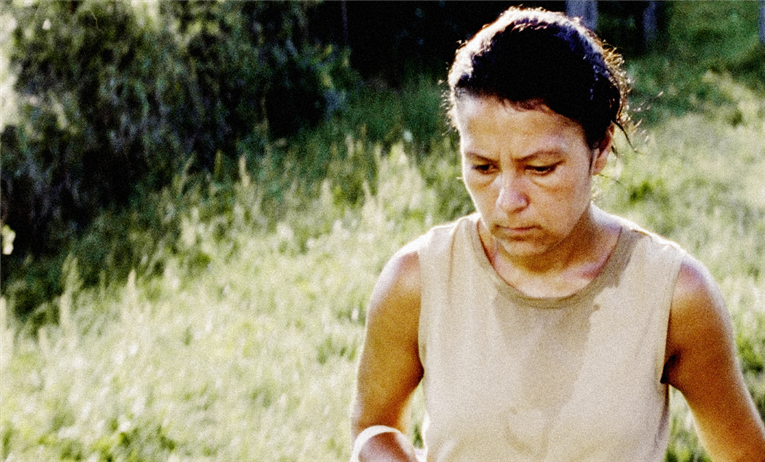 KC Who in Hungarian cinema of the past, or even in world cinema up to the present, has inspired you in your filmmaking?
BF As a filmmaker I'm a gambler. Each of my films is totally different from the others. I hope there's one core at the heart of them, but maybe there isn't.
I admire the Dardennes. And one film that has really impressed me is A Separation — last year's Best Foreign-Language Film in the Academy Awards. Farhadi gave me the Silver Bear in Berlin; he was head of the jury that presented the award to me. I hadn't seen his film yet, and I didn't know him. Then I saw it. His work is a masterpiece. I was so honored to have been handed my award by him.
There are countless documentary filmmakers who have taken up social filmmaking in Hungary through a wing of art house cinema we once had called the "Budapest School." It's where Béla Tarr started his work, and Gyula Gazdag made a film with them as well. Pál Schiffer and Sándor Sára made beautiful films on the Romanies.
KC In your pre-production research did you look at other films made about the Roma culture in Europe?
BF I wanted to avoid clichés. In "gypsy" films you immediately see singing, dancing, fortune-telling, fiddles on the shoulder, along with a magical style of filmmaking.
I did two years of research on Romanies; I became a social worker conducting interviews.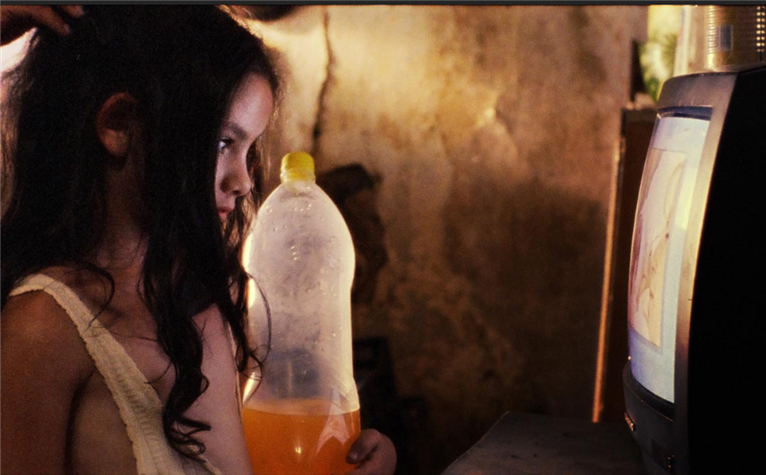 KC Given your convictions about realism, how did you come up with an aesthetic that would give your film authenticity and keep its integrity?
BF The most important was my decision to do a lot myself.
KC To wear many hats?
BF Yes, to "wear many hats." I was the director and of course the writer, but also the production designer and the casting director. I've made six feature films, and I've done the production design on all but one.
KC The performances in your film are utterly convincing. What made you decide to cast lay actors?
BF It's in my blood, because ever since I was a 2nd Assistant Director, I've been working with non-actors, finding them for the films.
KC The writing of the film seems to ooze from the soil of the forest itself. There are at least half a dozen clues as to what happens, but they are so intuitive that they seem as natural as the soundtrack's remote electric saws and barking dogs. How did you choose your locations?
BF If I had to go to one place because there was a high percent of Romanies in the schools, then I scouted out possible locations there — or the other way around.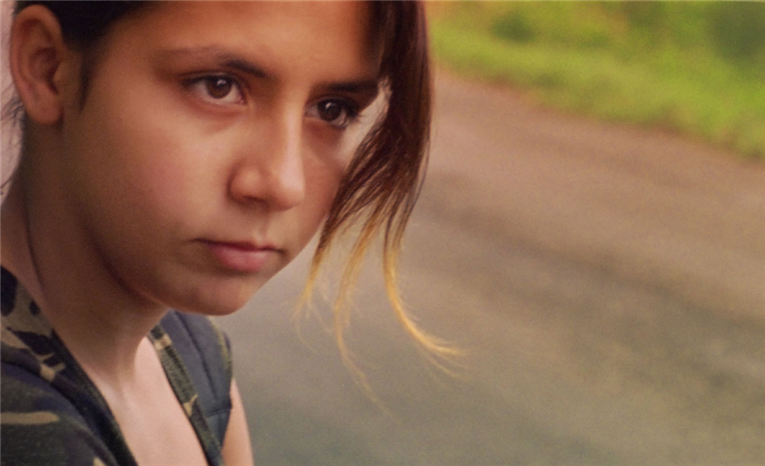 KC We notice early on that the family at the center of your film has no electricity. How did you conceive of your lighting and camera work to achieve the tone you wanted?
BF From the beginning I wanted to create a documentary feeling — rough, untouched, life-like.
As for lighting, I didn't want any artificial light. I had countless fights with my Director of Photography until we finally reached a compromise and were able to make the film with lighting but with the look of no lighting.
As for the camera, it was constantly hand-held. All the camera work in the film was hand-held. Zoltán Lovasi is famous for this style of cinematography. I did my first feature with him, so for Just the Wind, I chose him for exactly that approach.
KC What about editing?
BF I worked with Xavier Box, a French editor. It was a complex task due to the parallel editing and the need to keep the rhythm. I had already worked with Xavier before on my previous film, Boom.
KC Did you have much personal experience with Romanies before you decided to make Just the Wind?
BF I had a best friend who was Roma, and I witnessed her little sister being put into a garbage dumpster with the lid held closed. When we saw this and heard her screaming, we got her out.
At the same time, I was once punched by a Romany boy and almost lost my eye!
KC Well, I'm glad you didn't! You've made a beautiful film. Best of luck to you in winning an Oscar for you and for Hungary.
Just the Wind
Director: Bence Fliegauf; Producers: Mónika Mécs, András Muhi, Emö Mesterházy; Screenplay: Bence Fliegauf; Cinematographer: Zoltán Lovasi; Editor: Xavier Box; Sound: Adrian Baumeister; Production Design: Bence Fliegauf; Costumes: Sosa Juristovszky;.
Cast: Katalin Toldi, Gyöngyi Lendvai, Lajos Sárkány, György Toldi, Gyula Horváth.
Color, 16 mm, 86min. In Hungarian and Roma with English subtitles.