5-27-22
Jeanne Cherhal's Cinema at Théâtre Raymond Kabbaz
By Diane Sippl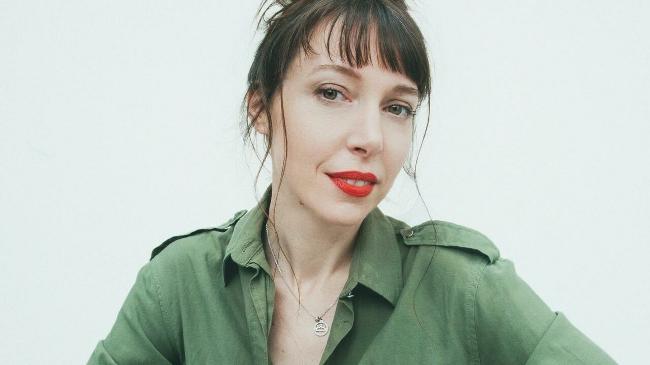 Composer, singer, pianist Jeanne Cherhal
I see this concert as an object in motion, an insight into musical pleasure, and above all else a wonderful opportunity to sing my love for films.
Jeanne Cherhal
Didn't make it to Cannes this year? "Stuck" at home in L.A. for a chilly May evening heading into an extra-long weekend? Sit back and relax—sip a glass of champagne, and let nostalgia do the work. For one night only on May 27th, live in concert, solo with a piano, Jeanne Cherhal will play and sing the songs French cinema has made famous world-wide, beloved by those who may not even know their source. Doors will open at 7 pm for a no-host bar, with the performance beginning at 8 pm at Théâtre Raymond Kabbaz, 10361 W. Pico Blvd., Los Angeles CA 90064 (310-286-0553).
Composed for the screen and originally performed by France's most iconic actresses, hummed and whistled by fans over the decades, the evening's songs will take some listeners down memory lane while others discover the charm of a seemingly bygone era (save last year's Annette) when movie dialogue floated effortlessly across the screen on the melodies and cadences sung by its leading ladies.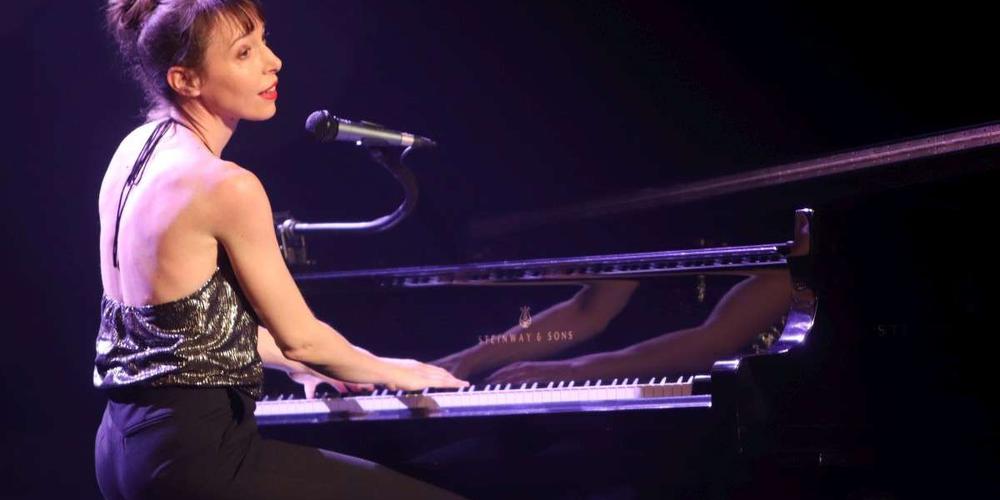 Cherhal has recently collaborated with Thierry Frémaux, director of the Cannes International Film Festival, to celebrate songs from throughout film history, launching her tour at the festival with theme songs and soundtracks by artists ranging from Serge Gainsbourg to Michel Legrand and Jacques Demy. She is a composer herself, and her arrangements are bold, lively and witty, at times evoking French chansons and cabaret but at other times channeling more experimental artists such as Bjork.
Many a cineaste often claims that cinema is its own art and stands best alone, without music to interfere and distract, to overload the visual experience or "spoon-feed" emotions to the viewer. This performance is a good chance to recall that the best of French cinema music—both the most popular and the most revered—may well be as avant garde as the filmmakers themselves (who were often also the composers or performers of the music).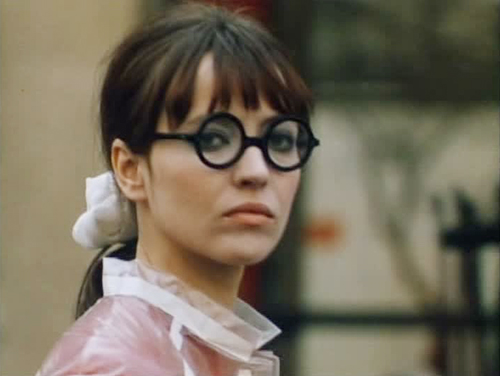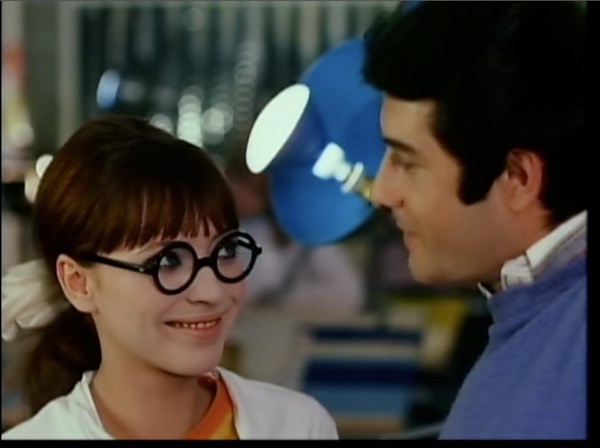 The evening's repertory includes "Sous le Soleil Exactement" ("Under the Sun, Exactly") composed by Serge Gainsbourg for the film, Anna and "Recette pour un cake d'amour" ("Recipe for a Love Cake") written by Jacques Demy and Michel Legrand for the film, Donkey Skin (Peau d'Âne); other works are "Parle Plus Bas" ("Speak More Softly") by Dalida and "Pull Marine" ("Navy Sweater") written with Serge Gainsbourg and sung by Isabelle Adjani, whose music video was made by Luc Besson.
Anna, the French musical comedy made in 1967 by Pierre Koralnik, was the first color broadcast on French television and was a showcase for the singing talents of Anna Karina. Anna works at a Parisian ad agency where the director (Jean-Claude Brialy) falls in love with a young woman (Anna Karina) whom he knows only via an accidentally snapped photograph. Obsessed, he scours the city looking for her, never able to see beyond her glasses to discover the woman of his dreams. As in Jacques Demy's Umbrellas of Cherbourg, the actors sing their lines, sixteen songs penned (and sometimes sung) by Serge Gainsbourg.
As for Jacques Demy's delightful musical fantasy, Donkey Skin, adapted in 1970 from a 17th-century tale by Charles Perrault (of Mother Goose stories, "Cinderella" and "Sleeping Beauty"), a widowed king decides to marry his daughter because she's the only woman able to match his late wife's beauty. The princess (Catherine Deneuve) disguises herself as a donkey and escapes to a neighboring kingdom. Her song (one among thirty by Michel Legrand for this film) details the recipe for a love cake.
Tickets:
$35 Premium Seating + complimentary glass of wine
$30 General Admission (no wine included)
$25 Students & Seniors