7-5-15
Baroque Music Festival in Full Bloom
By Diane Sippl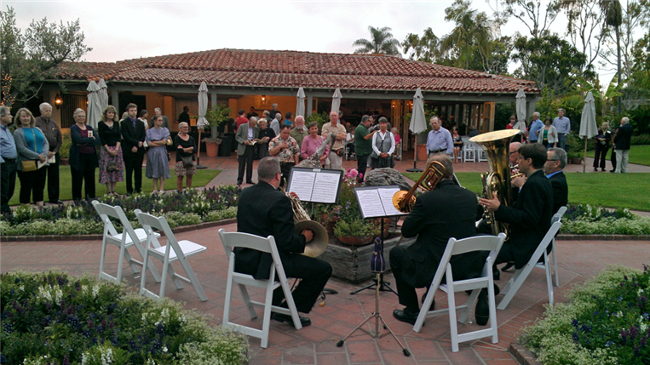 Whether they are connoisseurs or dabblers, those in search of old music performed live on stage with its original instruments have found that an annual, home-grown event lifts the "June-gloom" from California's southern coast. The 35th Baroque Music Festival, Corona del Mar, running from Sunday, June 21st to Sunday, June 28th, continued its legacy of superior presentations in period style by this year offering a Bach-fest. That is to say, treasured favorites of Johann Sebastian Bach became the centerpiece of the series, but not without the orchestra's shaking the dust off of masterworks we seldom hear, such as his church cantatas Nos. 17 and 73, and not without flanking him with his contemporaries — for both fun and contrast — the Graun brothers of Germany. Mid-fest, this year's thoughtfully designed repertory featured J.S. Bach's exemplary opus in Western classical counterpoint, his Musikalische Opfer (Musical Offering).
Patricia Bril, the BMF's President and also Editorial Director of the written program, explains, "The Festival attracts top-quality Baroque musicians to perform… most who play for larger organizations during other parts of the year. They come together as a continually changing and unique set of groupings once a year for five concerts in eight days. Each season and every concert within a season involves a different combination of musicians selected specifically by Elizabeth Blumenstock, our Artistic Director, to match the particular musical program she develops."
Wafting their way from St. Mark Presbyterian Church (for opening and closing events on Sundays), to Saint Michael and All Angels Episcopal Church on Monday, and then to the Sherman Library and Gardens on Wednesday and Friday, the concerts filled the air with trills and vibratos of period instruments such as the recorder, all but abandoned in music history despite its mellow, softly rich sounds. While all venues, ribboning the coastal bluffs of Newport Beach and the lush hillsides of Corona del Mar, received guests with brass ensembles performing al fresco and housed post-concert wine and waters receptions, the Sherman Library and Gardens made for a particularly lovely setting, semi-open-air for the concert itself and under-the-stars for intermission coffee and cookies beside fountains and botanicals.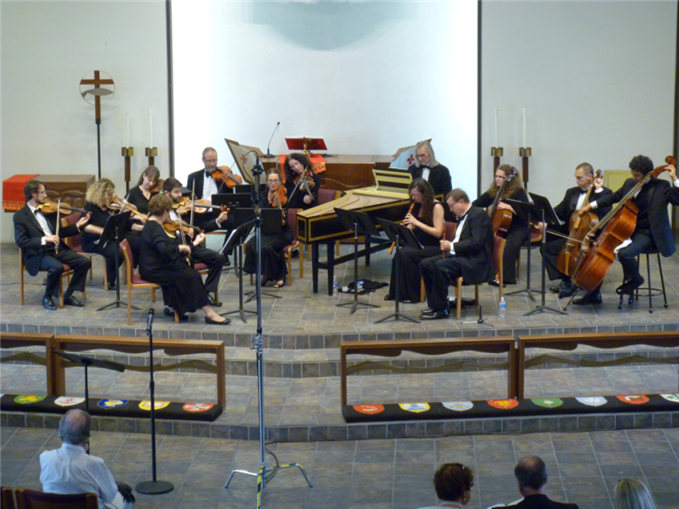 Looking back, Pat Bril observes, "This year's Festival was a great success, both musically and financially, given high attendance and support from donors. Our ticket sales were up approximately 35% from last season and we drew our audience from a much broader geographic area… with fully 40% of our audience being new to the Festival this year."
Undeniably, the Baroque Music Festival owes its aesthetic and educational merit to concertmaster and first violin Elizabeth Blumenstock, now in her fifth year as Artistic Director, leader of the festival orchestra, and author of the written program notes. These carefully researched, beguiling annotations are no small matter — the refreshing surprise is that they are an entire booklet of highly informative and pleasurably readable commentaries on the historical contexts, the musical demands of the composers, their solid contributions to and clever departures from the conventions of the times — and even from the mandates exacted upon them by their patrons. King Frederick II (The Great) of Prussia, for whom both J.S. Bach and C.H. Graun composed, and who employed C.P.E. Bach to accompany him on the harpsichord, was a case in point.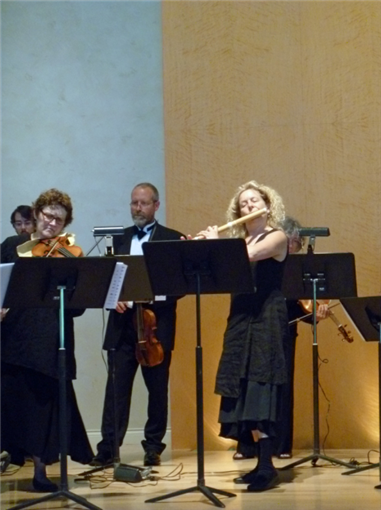 In her program notes for the mid-week concert, "Music for Three Kings," Elizabeth Blumenstock recounts, "The King was a difficult man on every front: egotistical, controlling, idealistic, abusive, sensitive, tortured, and talented. His own father had been a brutal sadist, and the young prince had been a victim of his cruelty; when the 18-year-old Frederick formed a bond with another young man at court, his father had the lover decapitated before his son's eyes. Forever after, powerfully conflicting influences governed him, with his genuinely passionate and gifted artistic side always subjected to his need to exercise power over even his closest friends and most trusted employees."
The king had a new Silbermann fortepiano (since then, called a pianoforte, or "piano"), and a dark theme pervades most of Das Musikalische Opfer, BMW 1079, with falling lines and a peculiar length. The work begins with a Ricercar a 3 for solo harpsichord. Elizabeth Blumenstock, who was a church organist for 21 years, interspersed her performance with commentary to the audience: "That solo is difficult — erudite, clever, challenging, witty, playful, with peculiar changes in mood and dynamic, and the rests in the style of Bach's son used to compose. Did C.P.E. Bach have a hand in the King's dark ditty?" She proceeded with what could be called a sonically illustrated lecture, complete with visual aids, the sheet music for each of us to hold and examine.
In Das Musikalische Opfer the canons follow, rounds between violins, but played with two separate voices instead of in unison. Bach experiments here, with counter-themes as mirror images and with reversals of the order of voices. Three parts are implicit in the score, though only two are spelled out, and one form of the three must be two times as slow as is written. These canons really were puzzles, and there is more than one solution for how to perform each canon. The sixth is highly ornamental. Only the cello plays the royal theme. Then comes the Trio Sonata for flute, violin, violoncello, and harpsichord — dark, deep, and dense. The lifts, rests, and odd dynamics of the third movement, the Andante, are tipping the hat to Bach's son, Carl Philipp Emanuel, who generally went his own way from his father's style of composing. The balance of the evening's program presented Concert Royale No. 1 in G. Major by François Couperin for King Louis XIV, Lamento Ferdinand III by Johann Heinrich Schmelzer for the benevolent king who also composed, and Allegro from the concerto for flute, QV 5:173 by Johann Joachim Quantz before returning to and concluding with Johann Sebastian Bach's Ricercar a 6 from his Musical Offering.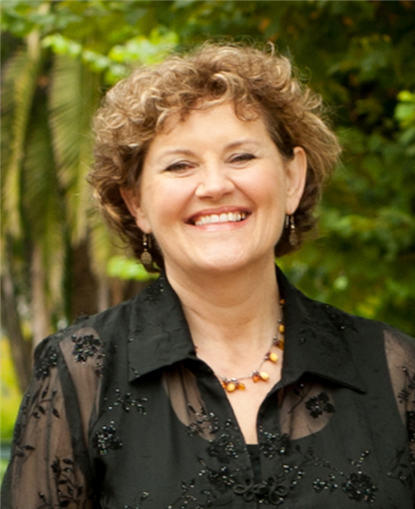 My favorite concert in the series was the opening one, "Baroque Concertos: A Tale of Two Johanns." While I mentioned three Johanns above, there is a fourth who figures prominently in the era. When Johann Gottlieb Graun was a mere 23 years old and concertmaster in Merseberg, Johann Sebastian Bach sent his eldest son, Wilhelm Friedemann, 16 years old, to study with him. This Graun became a virtuoso violinist at the court of Frederick the Great's of Prussia and composed at least 70 generally light and galant concertos for various instruments including the bassoon and the viola da gamba. However, in his Violin Concerto in G Major there is more than the Italianate style. The piece is extremely challenging to play. Elizabeth Blumenstock, who performed the piece par excellence, especially the Molto allegro movement, which she delivered with vigor and panache, writes in her notes that Graun "may have had hands like Paganini (who many experts believe suffered from Marfan's Syndrome, in which connective tissue abnormalities provide extreme extension and flexibility), as many of these more difficult concertos feature double-stops in 10ths and even 12ths, which are simply unreachable by my hand! (Grrr.) The concerto I chose is still closer to the difficult end of the spectrum!"
It needs to be said that given her extraordinary delivery as 1st violin and Leader of the Orchestra, her Artistic Directorship of the repertory, and her lucid and compelling Program Notes, the Baroque Music Festival without Elizabeth Blumenstock might be an exceedingly different experience. Congratulations to an ambitious, enterprising, and eloquent festival!
To be placed on the mailing list for future programs, contact:
Baroque Music Festival, CdM
P.O. Box 838
Corona del Mar, CA 92625-0838
Tel. (949) 760-7887