1-9-10

Applause Places Acting Center Stage as Zandvliet Brings Cassavetes Home
By Diane Sippl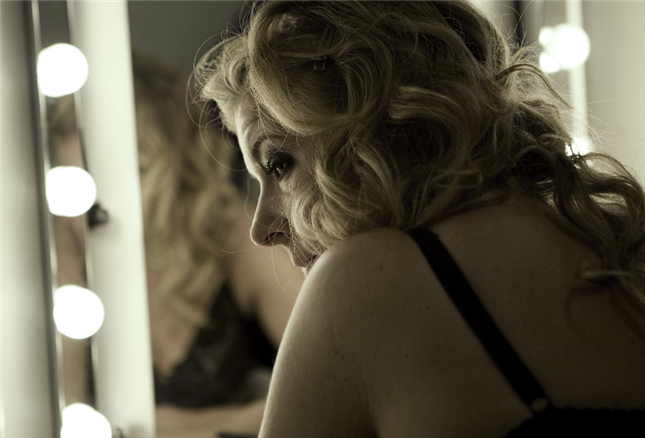 Among the wreck of the theatre crowd
I stand and smile.
They take tragedy so becomingly;
Which pleases me.

— D.H. Lawrence

For eleven years the Scandinavian Film Festival Los Angeles (this year, January 9-10 and 16-17 at the Writers Guild Theater, 135 S. Doheny) has filled its Beverly Hills screen with the films submitted to the Academy Awards for Best Foreign-Language Film from five Nordic countries: Denmark, Finland, Iceland, Norway, and Sweden. Yet what is often most exciting at this event, though least expected, is the discovery of a lesser known work — at least in southern California, where audiences would think they'd seen everything. The SFFLA shows films day and night on both weekends, which allows for a number of accomplished directors to gain new visibility in the "Southland." It even lets a first feature break through and shine, perhaps placing a future auteur on the map of world cinema.
It would seem that the obvious goal of a Los Angeles festival focusing on a designated region would be to introduce that cinema to the local audience and film industry, which might also mean the global market. Yet who expects to have it the other way around — to discover at a festival here what another region has taken home? And taken not from the Mecca for moguls — the Hollywood of out-sized heroes, star-studded genre packages, and 3-D eye-catchers — but from the discreet neighborhood dwelling (that generally doubled as the shooting location) of a filmmaking "family" related by blood, marriage, bonds of friendship, talent, possibly everything but money. That would be the household of John Cassavetes, who from the 1960s to the 1980s moved from TV acting to film directing in his own production company, becoming one of La-La-Land's vast exceptions: a popular, successful, extremely independent film artist. He wasn't the first or the last, but Cassavetes has been among the most esteemed and beloved.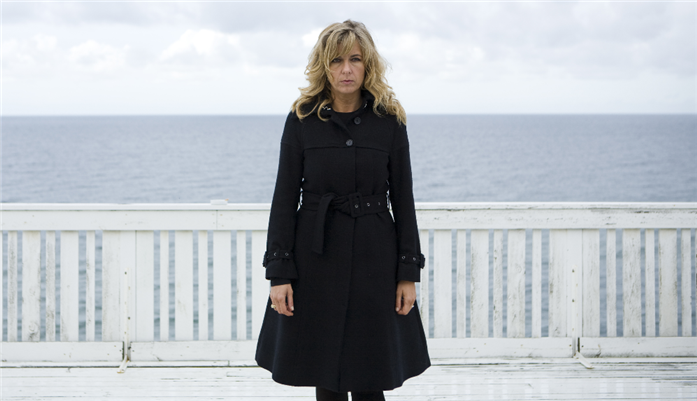 It's also not the first time that a Dane has worked in the shadow of Cassavetes. Writer-director Ole Christian Madsen's Kira's Reason: A Love Story feels like a clear homage to Cassavetes' A Woman Under the Influence, perhaps his best known film. But Cassavetes, a striking and unforgettable actor from the days of classical television with its serious dramas and high style (Johnny Stacatto comes to mind), has also been admired for his directing of films such as Opening Night, which offered an actor's take on acting, brought poignantly to the big screen. For his innovative cinematography (he shot the films himself with a mostly handheld 16 mm camera), his piercingly honest and intimate character studies that evolved in seemingly real time and locations through an ensemble of actors (including Peter Falk and Ben Gazzara) who knew each other inside out, and mostly for his sheer sensitivity and insight, Cassavetes became a model for independent filmmaking. His wife, Gena Rowlands, who most often played the female lead, likewise became a model for acting — intense, tender, outspoken, fragile, bewildering, and true.
So what looks like a digression is really the necessary basis for discussing the inaugural work by a Danish producer, Mikael Christian Rieks, with his new production company, Koncern Film, based on the legacy of Cassavetes. Rieks is married to highly successful stage and screen actress Paprika Steen, the couple having used their own furniture and even enlisted their son's acting in a film written and directed by Martin Zandvliet as his first feature, a direct homage to the work of John Cassavetes and Gena Rowlands. That debut is called, appropriately, Applause.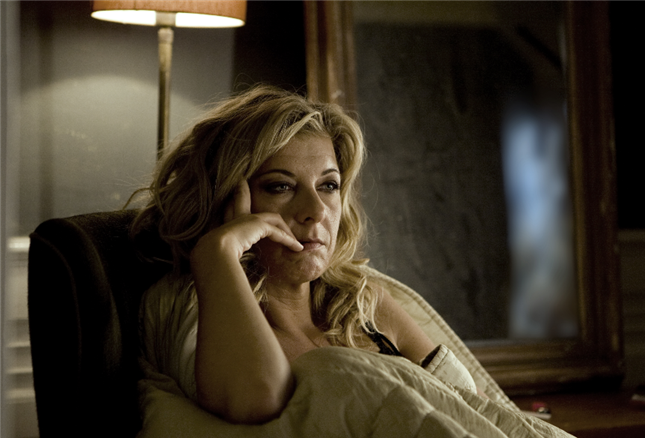 "(We are) grounded in the 1970's ideology of a united spirit and our underlying philosophy: 'Art is, ultimately, an act of empathy. Rather than making an observational statement, we will endeavour to step inside and understand'."
— Mikael Christian Rieks, Koncern Film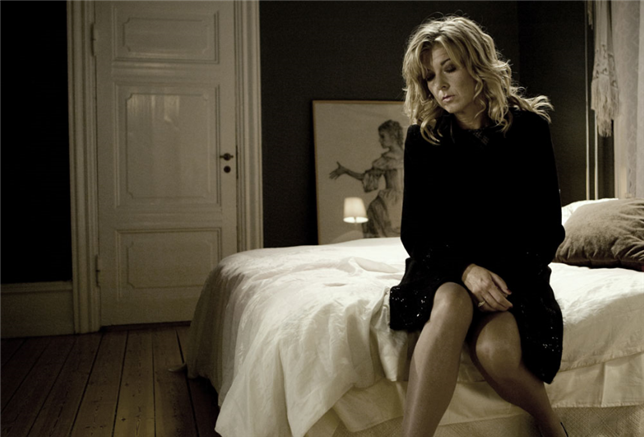 "The spirit of Applause echoes films from the late 60s and 70s. Indeed I am in search of the emotional drama you found in films back then. Applause may also seem like it's from a different time — a cinematic tradition centered on the human soul and on acting."
— Martin P. Zandvliet
The scenario seems familiar enough: a woman has lost control of her life and must regain it to be back in touch with those she loves. Put another way, Thea is a lauded actress on the stage but is unable to pretend in her everyday life; her feelings spew out unfiltered, especially since she is in the habit of excessive drinking. To make it all worse, she is playing the harsh, extreme, and demanding role of Martha in Edward Albee's Who's Afraid of Virginia Woolf?, a persona as difficult to shake off as to inhabit, even if — and also because — Martha is firmly within Thea's grasp. Paprika Steen is an uncanny semblance of Liz Taylor, and often Steen's acting style for Thea is closer to Taylor's for Martha than it is to most of Gena Rowlands' acting for Cassavetes. Nonetheless, Zandvliet's Applause is every bit a vehicle for Paprika Steen and in fact it was written precisely for her. The film opens with footage shot directly from the play as it was performed live on stage in Copenhagen by Paprika Steen. In fact these first lines are uttered in darkness, the unknown that is her life from day to day, moment to moment. And her black dresses against a white sky, kitchen, bed, or dressing room do as much as her speech to set her apart from everyone else.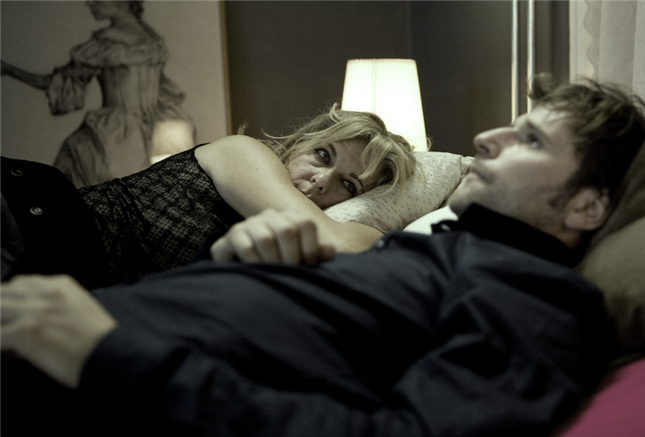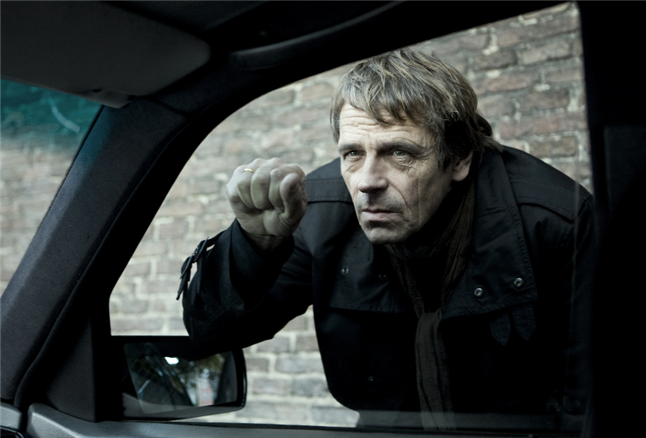 Whether she's tossing insults and casting aspersions on her personal assistant who gets her into costume each night, falling asleep at a group therapy session for alcoholics, verbally flipping-off a flirtatious barfly who claims he's been with her before, or loathing herself for her "dog-skin" face, her roles are all too overlapping: the aggressive Martha is really the haughty and raspy prima donna Thea who lapses into the unreliable, selfish, and even ferocious companion or ex-wife. In this sense the editor's cross-cutting between theater and life hardly registers as such; we're just continually caught up in another moment of Thea's endless repertory and its boundless mirroring effects.

To watch her facial contortions as she sizes up a situation, to see her speak all the words of her mind in the twitches of her face, or to witness her sputter to a crash in a social nose-dive is to partake in the ceaseless close-ups that bare her soul as they appear in every scene of the film. Divorced eighteen months and having voluntarily given up custody of her young sons, with whom she was neglectful and even violent in the past, Thea now desperately seeks to win them back, or at least joint custody of them. She's prepared to involve the county in a court order if necessary, but her ex-husband Christian and his new psychologist wife are patient and amenable to family visits as she fights her lonely uphill battle. While her interactions with them are barbed with sarcasm, wit, and scathing humor, it's when we find Thea with her boys that she waxes humble, sensitive, unbearably self-conscious, like Mabel or Gloria in a Cassavetes film.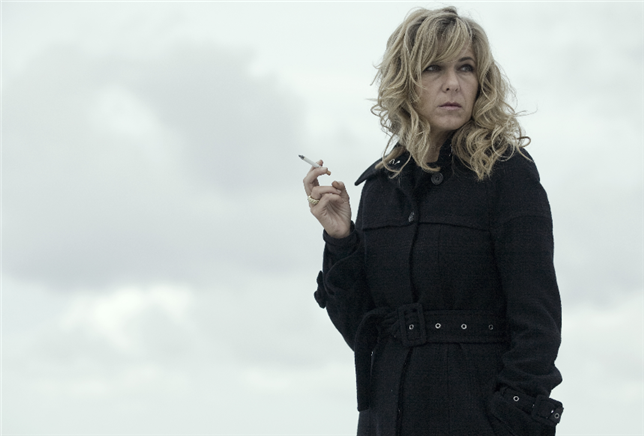 In a scene that feels like a direct quotation from A Woman Under the Influence (except that in that film Mabel is dancing with her children as if they are dying swans), Thea pretends with her young sons that they are Viking William and Eric the Red as all three, the boys and their mother, don the helmets, masks, hoods, spears, and shields that are mere props and costumes in their vast imaginary world. As in the Cassavetes film, there is also a shot of the children collapsing (here on the bed) with their mother into an unforgettable embrace. And then Thea leaps up with the exclamation, "I'm Eric the Red again!" and all the wild and unpredictable commotion resumes. It's more than a sense of spontaneity, a behavioral or emotional jag, that motivates Thea's actions. Yes, she feeds off of local intuitions, momentary impulses, some of them disastrous, but she is also an alternative kind of person, and both Cassavetes and Zandvliet would have us grasp this.
If we let down our guards, these filmmakers invite us to shift our own palettes of sensibility, to reprogram our nervous systems, to alter our modes of perception so as to discover new ways of understanding another person. This is not so as to condone nor even to judge, but to empathize. And the film achieves it through a very physical, sensual, perceptual approach (as opposed to the conceptual and metaphorical shorthand used in the visual style and editing of other films). There is nothing abstract or symbolic about Applause: whether on the stage of the theater or of life's daily interactions, the film assaults us with an intensity of involvement through its relentlessly revealing close-ups, its anxious hand-held camera, and its unpredictable, uncontained, in-the-moment (from second-to-second) performance: performance above all, because the only truth is what is embodied and enacted. We see Thea sweat out the moves of her misfires with everyone around her in the mixed-up love act that is her art and her life. We feel her losing the boundaries of safe and conventional behavior all the while she senses the catastrophe that will result.
"For me Applause is about betrayal. About how we as human beings betray the ones closest to us, when we ourselves have been betrayed. About having difficulties trusting other people and judging what is right and wrong. About the complexity of longing for something better. About reacting as extremely egocentric or extremely helpful, about varying between despondency/discouragement and spite. All in the hope of being seen, heard, and loved." — Martin Zandvliet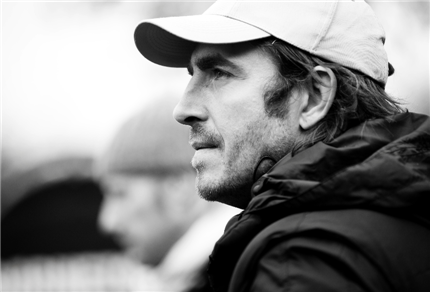 Whatever D.H. Lawrence said about the "wreck of the theatre crowd," he also said, "Art is wonderment organizing itself." The observation applies to theatre, cinema, and Thea herself, finding a way to tap her own integrity as she creates meaning in her life. In that tossing sea that is Thea, that whirlwind of genuine emotion inseparable from a vital imagination, Applause and Martin Pieter Zandvliet, along with the whole filmmaking "family" of Koncern film, show us that there is someone to love.
Applause

Director: Martin Pieter Zandvliet; Producer: Mikael Christian Rieks; Screenplay: Anders Frithiof August, Martin Pieter Zandvliet; Cinematographer: Jesper Tøffner; Editor: Per Sandholt; Production Designer: Rasmus Cold; Costume Designer: Marianna Wassberg; Composer: Sune Martin; Sound: Johannes Elling Dam.

Cast: Paprika Steen, Michael Falch, Sara Marie Maltha, Shanti Roney, Otto Leonardo Steen Rieks, Noel Koch-Søfeldt, Malou Reymann, Uffe Rørbaek, Nanna Tange.
Color, 35mm cinemascope (shot in 16 mm), 85 minutes. In Danish with English subtitles.