9-23-21
On This Shining Night: An Evening of Premieres
Indoor Performances Are Back at The Wallis
By Diane Sippl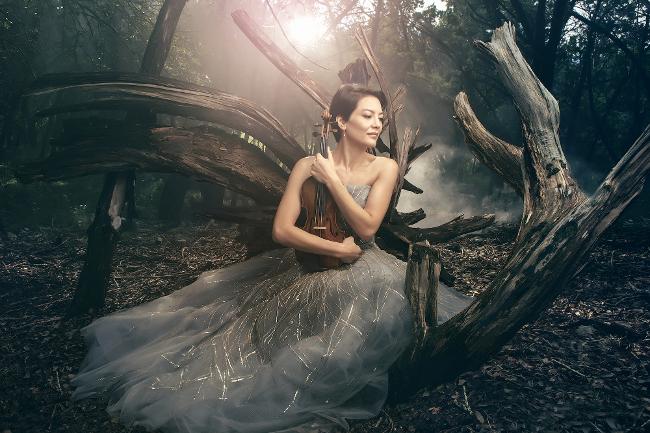 She's a home-grown SoCal artist who's been globe-trotting since childhood. When she was four years old, her mother, born and raised in Japan, delivered her from her Mohave Desert habitat to her teacher, Shirley Helmick, along with the Suzuki method for learning music. By age six, she had visited Dr. Suzuki in Matsumoto, and soon thereafter she won an audition to perform at Carnegie Hall and Kennedy Center with other "Suzuki kids." At age 11 she played on Johnny Carson's Tonight Show. Subsequently, she studied at L.A.'s own Colburn School for the Performing Arts, and the rest "is history," albeit one that's alive and well.
Her name, familiar to music lovers everywhere, is Anne Akiko Meyers, and now, sans shrieking sirens, shrill summer tourist chatter, and roaring Maserati engines (the usual outdoor cacophony of busy Beverly Hills), audiences can be nestled comfortably inside the Bram Goldsmith Theater of the Wallis Annenberg Center for the Performing Arts on Saturday, October 2, 2021, 7:30 pm to hear this celebrated violinist, accompanied by Fabio Bidini on piano, as the first artist to perform there since COVID-19 forced a shutdown in 2020.
Anne Akiko Meyers will present the world premiere of a new arrangement of Corelli's "La Folia" Sonata Opus 5, #12, created especially for her by Andy Poxon, and a premiere of Arvo Pärt's "Estonian Lullaby," which the composer dedicated to her, along with Morten Lauridsen's "Sure on This Shining Night" and "Dirait-On." The evening's program also includes Beethoven's Sonata No. 5, "Spring," and Ástor Piazzolla's Histoire du Tango. Audience members are invited to a prelude discussion with the artists, moderated by Classical KUSC's Brian Lauritzen, from 6:30 to 7 pm.
There are those who are impressed that Anne Akiko Meyers has been playing on the Ex-Vieuxtemps Guarneri del Gesu violin, dated 1741, given to her by an anonymous donor in 2012 (originally listed for sale at $18 million). "I can sculpt the sound, and it has a power like none other," she has said, having performed on many Stradivari that were loaned to her in the past but then purchasing a 1730 "Royal Spanish" Strad in 2005 and a 1697 "ex-Molitor/Napoleon Strad" in 2010. Her recent gift, granting her lifetime use of the instrument, lends itself well to the baroque and classical repertory of the evening.
Yet she hardly confines her taste to the earlier periods. A strong proponent of world music and new music, Anne Akiko Meyers has often commissioned compositions and arrangements from talented artists she feels are underperformed. A staunch fan of Einojuhani Rautavaara from Finland, who visited a bird preserve to record their chirping for his Cantus Arcticus, she convinced the 85-year-old to compose Fantasia for her in 2015. A few years later when the Arvo Pärt Centre opened in Laulasmaa, Estonia and she performed in a trio of concerts there for the occasion, she asked the eminent composer for a new version of his "Estonian Lullaby," and it arrived hand-written at her door for Christmas of 2019. He dedicated it to her. Soon thereafter she sought out the composer Arturo Márquez, who draws from the idioms of his native Mexico, and commissioned a new concerto, Fandango. It's inspired by the sounds of the mariachi but also the "fandango," a dance form of Spain and Portugal. To mention these recent commissions is mostly to point out how Anne Akiko Meyers actively champions the work of living composers. While their new music if often rooted in traditional cultural expressions, she encourages them to invest in these age-old songs and dances a contemporary imagination that can reach a wide array of listeners in expanding musical contexts.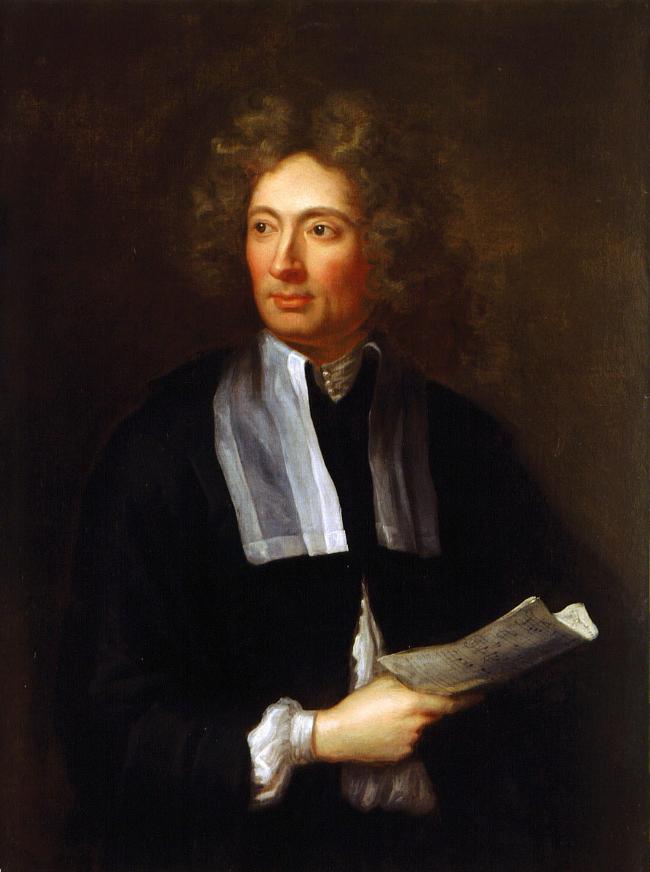 Regarding the evening's program at The Wallis, while Arvo Pärt and Morten Lauridsen are known for the depth of spirituality and emotional reverence they impart in their music, another kind of lyricism emerges in the night's selections from composers so seemingly disparate as Arcangelo Corelli and Astor Piazzola, whose works of strict formal elegance can actually embrace considerable flair and abandon. And yet contrary to intuitive sense, it is the pillar of baroque sonatas (Corelli) who requires the improvisation of the performer, and it is the namesake of the tango (Piazzola) who scripts every hesitation and jaunty rhythm to be presented. Either way, arguably, the presumed pathos and grace of "Estonian Lullaby" and "Sure On This Shining Night" can move one to tears in the excitement of "La folia" or a tango.
Coinciding with a boom in printing in about 1700, Arcangelo Corelli's Opus 5 violin sonatas were published in at least 42 editions by 1815. His innovations included nimble writing for the violin, and while he set the standard for the four-movement structure of the Baroque sonata (slow, fast, slow, fast), "La folia" consists of only one movement. The term refers to a dance or a dance song that was popular in Portugal already by the 15th century. It spread to Spain, Italy, and England by the beginning of the 17th century, and by the end of that era, the French firmly established its harmonic pattern and melody. Corelli's 23 variations on "La folia" in the 12th and final sonata of his Violin Sonatas, Op. 5 further spread the popularity of this form as the basis for dances and songs.
Anne Akiko Meyers commissioned Andy Poxon to arrange this last sonata for her to be able to present to today's audiences a new version of an old melody. Poxon, a composer, soloist, and band member, is as eclectic as Meyers in his taste for music, in his case ranging from classical to blues and rock. Furthermore, the Corelli composition itself, the most highly regarded of its time, has been arranged with accompaniments that span at least the organ, harpsichord, archlute, guitar, and cello. Yet in the first published version in 1700, this sonata was deliberately unadorned, written with only a treble violin line and a bass. Ornamentation and improvisation were expected, and left to the imagination of the performer, who would interpret, shape, and inflect the music with a range of color. The 23 variations of "La folia" invite a show of virtuoso technique in this ever-popular sonata da camera based on courtly dances.
Just as Arcangelo Corelli put the violin sonata on the musical map of Europe, Astor Piazzola put the tango on the musical map of the world. What's more, both the last of Corelli's Twelve Violin Sonatas, Op.5, which derives from La Folia, and Piazzola's tango compositions have their source in dance music that, in both cases, was often sung as well. The origins of these particular selections, then, alongside of the talent and style of the performer, are just one more reason that, when arranged for the violin as they are for Anne Akiko Meyers, her instrument "sings."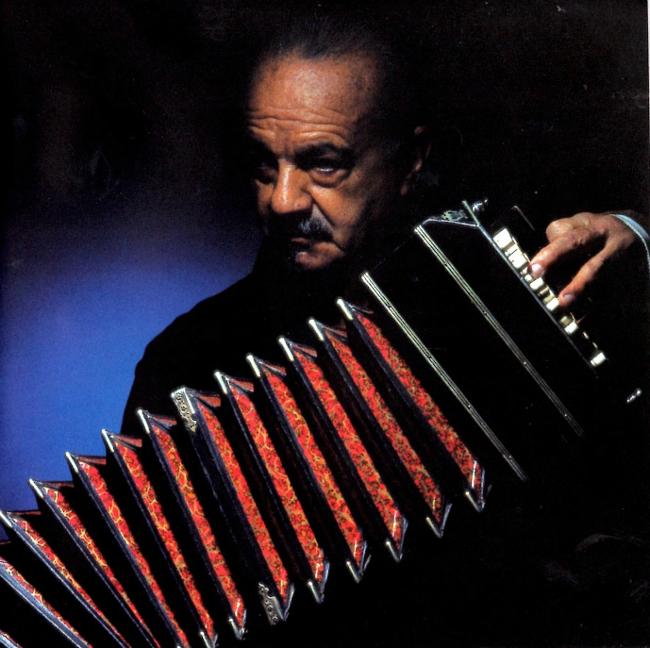 In contrast to the courtly dances that inspired Corelli, tangos were originally danced mainly in bordellos and bars beginning in late 19th-century Buenos Aires, but their seductive appeal quickly caught on in Paris and European cities where early 20th-century ballrooms saw tightly-twined couples showing off intricate steps, body bends, and kicking legs often accompanied by sultry poetry sung to solo guitars, trios of a flute, a violin and a guitar, or even ensembles that included strings, a piano, and a concertina.
Piazzola's unique gift was in some ways the opposite of Corelli's in his six da camera sonatas: whereas Corelli all but insisted on invention and embellishment on the part of the musician, Piazzola mainly avoided the improvisation of jazz as it emerged in his time. His dissonance and extensions of rhythmic techniques may have resembled those of the growing sophistication of jazz as well as those incorporated by modernist composers, but there is a soulful melancholy that belongs to Piazzola alone (and to his relation to his country of birth, it seems, as it saw changes along with his music).
Ever the performer (as Corelli was), Piazzola wrote his tangos with clear and precise—if often surprising—figuration, including the use of counterpoint, glissandos, hesitations, and boldly contrasting rhythms. His Quinteto Nuevo Tango played with ensembles large and small, jazz and classical, across the globe, achieving on the stage what Corelli did with his endlessly printed and ubiquitously distributed music in the Europe of his day. If Vivaldi and Rachmaninoff (among so many others) acknowledged a debt to Corelli, Gilberto and Jobim in Brazil complement Piazzola's tangos with their samba-based bossa nova music.
Like the evening's program for The Wallis, and indeed like the overall repertory of Anne Akiko Meyers herself, Astor Piazzola's compositions carry an eclectic mix of genres and cultures. Born in Mar del Plata, Argentina, Piazzola was only four years old when his family moved to New York, where jazz and Jewish popular music filled the air. His father gave him a bandoneon, an instrument bearing the sound of his homeland, and he learned to play it when he was nine. Meanwhile he took classical piano lessons, which enabled him to study with the composer Alberto Ginastera upon returning to Argentina, and then with Nadia Boulanger in Paris. That was a key moment in his career, and he would tell it this way:
"When I met her, I showed her my kilos of symphonies and sonatas. She started to read them and came out with a horrible judgment. 'It's very well written,' she said, 'but here you are like Stravinsky, here like Bartók, here like Ravel —I cannot find Piazzolla.' After I confessed to her that I was a cabaret tango musician, she asked me to play on the piano some bars of a tango of my own. She suddenly opened her eyes, took my hand and told me, 'You idiot, that's Piazzolla!' And I took all the music I composed, ten years of my life, and sent it to hell in two seconds."
But what he sent to heaven (if that's what we call more than a century with the tango) was what he worked on for the next year and a half under Nadia Boulanger's mentorship—the music native to his ear, the music he had himself performed, which he would develop into (as we know it on earth) nuevo tango. Argentina changed radically throughout the 20th century and, owing as much to Astor Piazzola as to anyone else, the tango changed with it, to the extent that in 1985 its longtime propagator was compelled to give us its story and its history through four separate eras, composing not dance music so much as the spirit of the times.
Piazzola wrote program notes that elaborate each of the four movements of his Histoire du Tango:
"Bordello, 1900: The tango originated in Buenos Aires in 1882. It was first played on the guitar and flute. Arrangements then came to include the piano, and later, the concertina. This music is full of grace and liveliness. It paints a picture of the good natured chatter of the French, Italian, and Spanish women who peopled those bordellos as they teased the policemen, thieves, sailors, and riffraff who came to see them. This is a high-spirited tango.
Cafe, 1930: This is another age of the tango. People stopped dancing it as they did in 1900, preferring instead simply to listen to it. It became more musical, and more romantic. This tango has undergone total transformation: the movements are slower, with new and often melancholy harmonies. Tango orchestras come to consist of two violins, two concertinas, a piano, and a bass. The tango is sometimes sung as well.
Night Club, 1960: This is a time of rapidly expanding international exchange, and the tango evolves again as Brazil and Argentina come together in Buenos Aires. The bossa nova and the new tango are moving to the same beat. Audiences rush to the night clubs to listen earnestly to the new tango. This marks a revolution and a profound alteration in some of the original tango forms.
Modern-Day Concert: Certain concepts in tango music become intertwined with modern music. Bartok, Stravinsky, and other composers reminisce to the tune of tango music. This [is] today's tango, and the tango of the future as well."
On This Shining Night, An Evening of Premieres
Anne Akiko Meyers, Violin, Accompanied by Fabio Bidini, Piano
The Wallis Annenberg Center for the Performing Arts
Saturday, October 2, 2021, 7:30 PM, (approximately 90 minutes, one 15-minute intermission)
TICKET PRICES AND INFORMATION:
Ticket prices are $39-$99 per person. The Wallis Annenberg Center for the Performing Arts is located at 9390 N. Santa Monica Blvd, Beverly Hills. To purchase tickets and for more information, please call 310-746-4000 (Monday – Friday, 10 am to 6 pm) or visit TheWallis.org/Meyers.
PLEASE NOTE:
Due to current health and safety variables, the engagement or select performances are subject to change, postponement or cancellation.
The Wallis is closely monitoring the ever-changing local health and safety environment carefully and addressing known health factors at the moment. Should plans change and any performance be required to be postponed or cancelled or if venue capacity limitations are instituted, ticket holders will be notified immediately with options for their purchased tickets per The Wallis' ticketing policies.
The health and safety of patrons, our staff and artists inside and outside our venue are a top priority for The Wallis. All audience members attending indoor performances will be required to show proof of full vaccination upon entry at The Wallis, or proof of a negative COVID-19 test within 48 hours of the attending their performance date. Further details, including methods of vaccination confirmation and COVID testing will be announced soon. In addition, all patrons regardless of vaccination status will be required to properly wear a face mask over both the nose and mouth upon entering The Wallis' indoor spaces and for the duration of their visit. The Wallis' health and safety protocols are also subject to change at the venue's sole discretion or in accordance with LA County and City of Beverly Hills regulations.