3-1-20
The Wallis Presents Angela Hewitt, Piano: Bach Odyssey
By Diane Sippl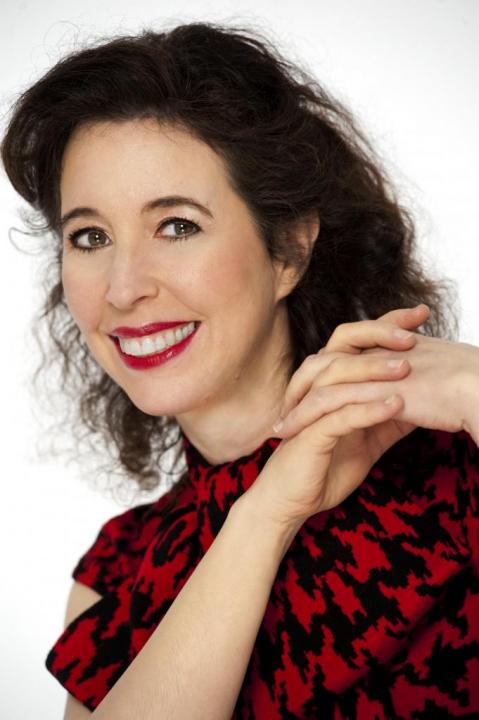 How to top Bach's music? Well, you simply can't. I can play other great music (and will—especially Beethoven, Mozart, and Scarlatti), but playing the complete solo works of Bach will always remain the high point of my life.
Angela Hewitt
Musical proficiency is a talent in and of itself, and that, I believe, is related to music's nature as an esoteric art. Unlike the words of a great poem, which have all sorts of specific meanings and possibilities beyond those made use of by the poet, the notes in a piece of music in the end either refer back to themselves or to other music, and are uncorrupted by references or connotations that stand outside the actual sound.
Edward Saïd, "Cosmic Ambition"
Eighteen Little Preludes
"Most of what I am playing for you tonight is late Bach, with a complex language. The Eighteen Little Preludes are eighteen little gems, written for Bach's children, only half a page long, or even two lines, but each has a problem to solve. The Fantasia (before the Fugue) is only one line—just chords written out. Of the two big works I'm performing, the French Overture shows how Bach made these popular dances his own—he'd learned to dance as a schoolboy. The Italian Concerto gives us imaginary visions of his." Such was the simple introduction the world-renowned pianist Angela Hewitt gave to her admiring audience in the Bram Goldsmith Theater at the Wallis Annenberg Center for the Performing Arts in Beverly Hills on February 23, 2020. Hewitt launched her Bach Odyssey in September of 2016, playing the composer's complete works in a series of twelve recitals that will culminate in June, 2020.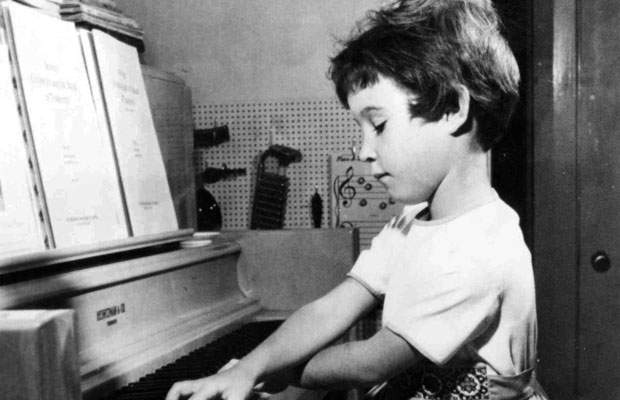 Angela Hewitt, Child Prodigy
Angela Hewitt, lifelong soloist, recording artist, pianist as orchestra conductor, and teacher with honorary doctorates, delivers concerts around the globe non-stop. It all began when she was three. With a father who was the music director, organist, and choirmaster at Christ Church Cathedral in Ottawa and a mother who was a sought-after piano teacher and her daughter's first instructor, the young Angela also played the recorder at five years old and the violin at six. She often sang as she played, and studied classical ballet and other forms of dance, which she feels contributed to her appreciation of the dance element in Bach's music. Her mother taught her music history and theory; her father helped her with counterpoint and harmony. And while today she is known for the "singing lines and rhythmic vitality" of her interpretations, she is highly praised for the clarity and precision of her articulation. "I didn't hear you—I heard only Bach," her father told her once, which she took as a great compliment. Producing legato with her fingers rather than relying on the pedal, she believes in adhering to period conventions in performing the music. There is nothing "frilly" about her playing—the elegance is in the composer's music—and yet she projects a scintillating image on the stage in her black gown that sparkles as it gathers the light of her music.
In 2007 Hewitt set out on a 14-month recital tour in 25 countries around the world performing Bach's The Well-Tempered Clavier night after night from memory. Over 11 years, she performed and recorded all of Bach's major keyboard works on 17 CDs. These didn't include his last opus, The Art of the Fugue, which will culminate her Bach Odyssey. She will then be the first woman ever to be presented with the City of Leipzig Bach Medal.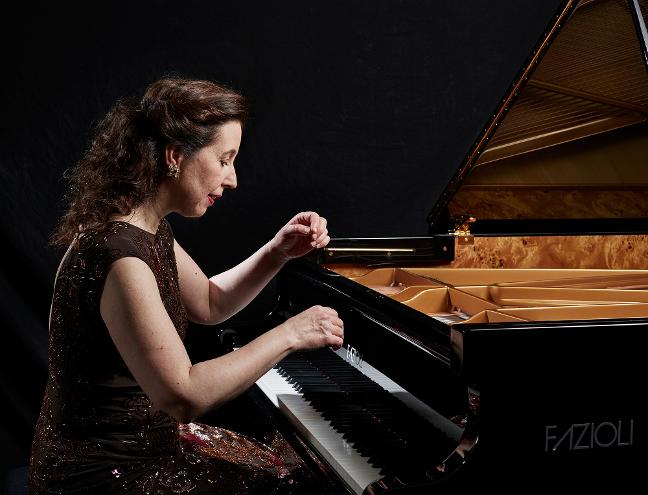 In a review of a biography of fellow Canadian Bach pianist Glenn Gould, Hewitt wrote:
It seems to me that there are three types of interpreters: those who just play the notes; those who try their best to follow exactly what the composer has written without suppressing their own personalities; and those who deliberately set out to make things sound "different" (although all three will tell you they belong to the second category).... You can get away with this where Bach is concerned, because little is written in the score besides the notes (there are hardly any tempo markings, dynamics, slurs, or articulation signs). A competent musician of the baroque era would have been expected to perform within the boundaries of good taste. But living composers present problems.
Could it be more than a conscious choice for Angela Hewitt to have insisted throughout her entire career on playing Bach as he would have wished to hear his music? Surely in her studies of his musical theory ever since her youth, she discerned a discipline in Bach that was amenable to her own, regardless of his compositions for harpsichord and clavichord that she performs on the piano (long since commonly accepted). It's not difficult to note similarities in their lives, though centuries apart, that account for their shared approaches to music.
Bach himself was born into a longstanding family of musicians, in fact to a father who was both an organist and the director of his town's music company, so was required to perform both in his church and town hall. Johann Sebastian's insatiable appetite for understanding music at first led him to copying scores endlessly, making long trips by foot to hear other musicians play, and burning the candle day and night to swallow up everything, make it his own, and expand upon it with vast creative energy. He turned an ear to the structure of movements, themes, and sequential patterns devised by Italians Corelli and Albinoni, to the courtly grace and galanterie of the French, and to the counterpoint of Germans Buxtehude and Pachelbel, all the while taking up one job after another as a church organist and choirmaster, teaching students he found to be ingrates, and landing in the Weimar jail for a month due to insubordination. He drummed up duels in keyboard improvisation and was marveled for his virtuosity, even for turning the thumb into a fifth "finger" for smoother playing.
But beyond this, Edward Saïd, the late pianist, music theorist and critic, as well as orchestra founder, noted in an essay, "Cosmic Ambition,"
An endless schedule of teaching, composing, performing, drilling, quarreling (with musicians or students or anyone else), worshipping and serving seems to have impelled Bach to rectify this time of dissipated effort aesthetically, not just in the composition of more and more abstruse pieces, but in works whose core identity was a compendium of elaborations which encircled, regrouped and reformed sequences of notes and themes into prodigiously detailed structures of contrapuntal sound. In such structures no individual note or even work has a merely ornamental or digressive function: everything—melody, harmony, rhythm, tonality, genre—plays a role.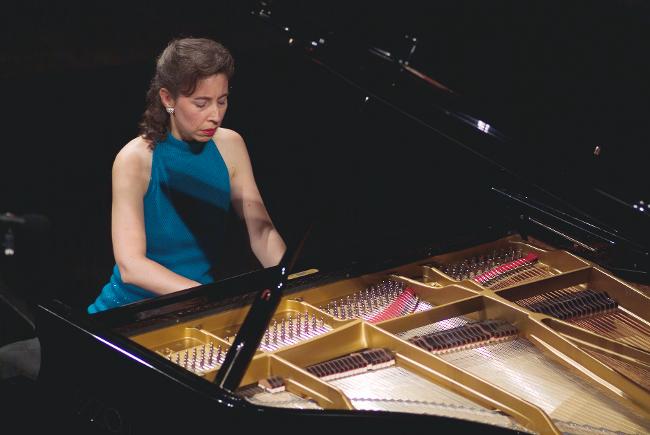 The Fantasia and Fugue
At a glance, Bach could size up and imagine every combination possible for an individual phrase or theme. If he needed to do so, he altered the instrument to fit his music. Forever reflecting back on and critically surveying his many works, he continued to push forward, challenging his own musical mind and elevating the tastes of his constituency. Said continues:
...Bach saw into the tonal system, discerning its potential for concentration, expansion, expression and elaboration, its harmonic as well as melodic capacities, the rhythmical and logical compatibilities of groups of notes, as well as the articulation of inherently beautiful phrases taken from a huge number of possibilities. No one else in musical history has had that power to such a degree... And on top of that, he had all the digital skill and the instant mind-to-hand power to perform such work at the keyboard, without preparation.
Given this legacy, how does a contemporary pianist put together a program that both satiates and arouses a modern audience, that delivers an intimately accessible repertoire that also presents the technical mastery of Bach? One answer is in the Fantasia and Fugue in A minor, in which Bach was able to resolve the seeming paradox of improvisational freedom and contrapuntal strictness within the same musical expression. Likewise, imagination and research are both conveyed in another term used for fantasia, which is ricercar. Yet the title for this piece, Fantasia and Fugue, can be misleading in that this fantasia is merely a single line, written only as chords, compared to the 52 lines for the fugue that flood the air in fast notes non-stop and allow the composer (and the pianist!) to explore all the registers of the instrument. The rush of excitement rises in both Hewitt and the audience, leaving both the musician and the listeners breathless.
The Italian Concerto
What Bach appreciated about the clavichord (as opposed to the harpsichord) was that it was capable of producing more subtle shadings. The first works by Bach that he himself published were for the keyboard and are popular on the piano. Released starting in 1731 around Easter time, a season when Leipzig aficionados were likely to spend money buying them (as Johann Kuhnau, the predecessor of Bach at St. Thomas Church, had discovered), these compositions were pulled together under the overarching title, Clavierübung, clavier referring to any keyed instrument, and übung meaning exer­cise or practice. The second part of the Clavierübung, not published until 1735, reminds us of the desire of the provincial Bach to branch out into cosmopolitan styles, as indicated in his title: "Keyboard Practice Consisting in a Concerto after the Italian Taste and an Overture after the French Manner for a Harpsichord with Two Manuals, Composed for Music Lovers, to Refresh Their Spirits, by Johann Sebastian Bach, Kapellmeister to His Highness the Prince of Anhalt-Cöthen and Director Chori Musici Lipsiensis."
Even Bach suffered the blows of critics, and one of his harshest was Johann Scheibe, who nonetheless wrote in 1739,
There are some quite good concertos (written for one instrument alone), particularly for clavier. But pre-eminent is a clavier concerto of which the author is the famous Bach in Leipzig. Who is there who will not admit at once that this clavier concerto is to be regarded as a perfect model of a well-designed solo concerto? It would take as great a master of music as Mr. Bach to provide us with such a piece, which deserves emulation by all our great composers and which will be imitated all in vain by foreigners.
Owing to his counterpoint structures, Bach had come to be known as heavy and rigid, losing ground in the shifting taste toward more melodic and lyrical compositions, the new Art Gallant style that attracted his sons in their own compositions. Yet in the Italian Concerto, as written in the program notes for the Los Angeles Philharmonic,
The competitive structural procedure that marks the first movement is mirrored in a third movement that finds an unbuttoned Bach reveling in a sturdy but joyous vigor that puts to rest any possible conception of the master as dry and pedantic.
But whereas the concerto was written for the two-manual harpsichord with terrace dynamics that featured the alternation between piano and forte, even a gifted pianist such as Angela Hewitt is challenged to define and color the soloist and the imaginary orchestral tutti parts as distinct from each other and sustain their vibrant interchange on the piano, her instrument of choice, where she must designate the dual parts with only one keyboard, not two. According to Hewitt, this distinction is not as clear-cut as indicated and still requires a feat of imagination on the part of the pianist, with one hand often marked at a different dynamic level from the other. Regarding the concluding Presto, she has written that Bach combines
all his brilliance at the keyboard with a sense of fun. In the episodes, the melodic material jumps from one hand to the other, allowing no let-up whatsoever. Pianists especially tend to let this movement run away completely, forgetting that even in a presto Bach is agile enough to dance!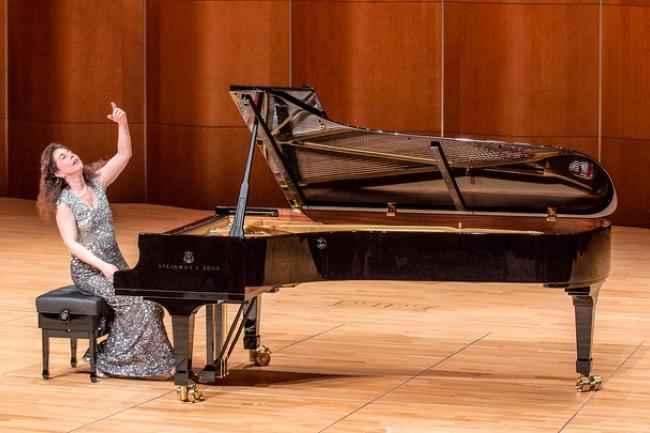 The French Overture
When I was a kid, I dreamt of being in a musical because I loved to sing and dance. Perhaps that's why I'm so preoccupied with making the piano do the same. Music is mostly song and dance anyway.
Angela Hewitt
With eleven movements, the overture only the first of them, followed by six dances with three optional dance movements and an echo, the French Overture is the longest keyboard suite ever written by Bach. Reminiscent of Couperin and Telemann, suites like these, introduced by an overture, were usually composed for orchestras, and hardly ever for solo instruments. Here Hewitt demonstrates the regality and nobility of the composition, especially in the sober opening; even the quick movements that then flash by—the Courante, the Sarabande, and the Gigue, for example—deliver the haughtiness of the French aristocracy. Nonetheless, they retain Bach's polyphonic writing that requires a virtuosic performance, and Angela Hewitt rises to it.
In her Recital #11 of 12 (that she will most likely complete this June), Angela Hewitt's globe-trotting ambition has been to capture and present and preserve all that Bach created, and her mission affords us the same combination of everyday intimacy and heavenly grandeur, mundane exuberance and cosmic spirituality, with which Johann Sebastian Bach lived and worked. With all of Bach's performing and directing and teaching and, of course, composing, Hewitt's own determination to "bring it home" to the audience includes swooning gestures in sparkling gowns, talks and articles, liner notes and teaching, but most of all a relentless methodical madness reminiscent of Bach's own. His constant imaginative push against the conventions and her precise articulation of his compositions may appear to be opposite approaches to the musical world, but they fit hand-in-glove.
Angela Hewitt, Piano
In her Wallis Debut, Bach Odyssey
February 23, 2020. 7:00 pm
Wallis Annenberg Center for the Performing Arts
Bram Goldsmith Theater
9390 N. Santa Monica Blvd.
Beverly Hills, Ca 90210
Tickets at The Wallis.org/Hewitt or 310.746.4000