5-22-19
"Bach: The Master and His Milieu"
39th Baroque Music Festival Corona del Mar
By Diane Sippl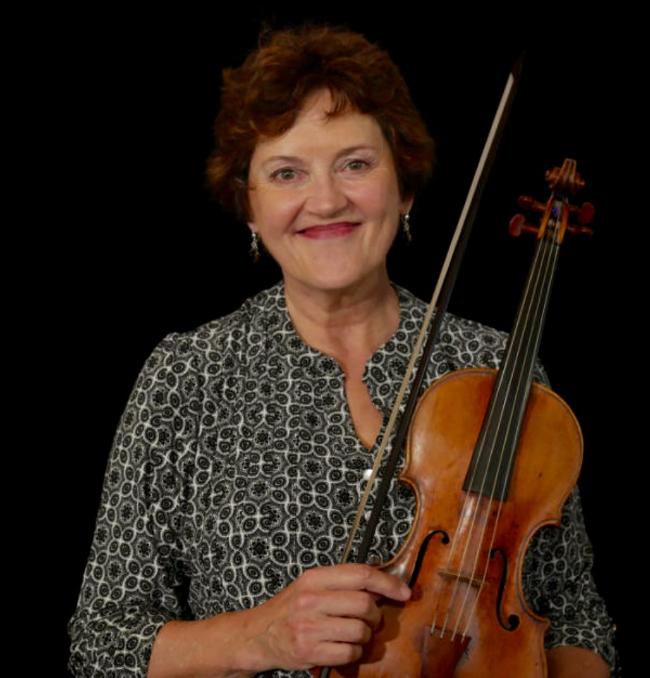 To sit under the Gothic ceiling of St. Thomas Cathedral in Leipzig, under the vibrations of the towering pipe organ in the balcony, and hear the sacred music of Johann Sebastian Bach performed there today is to exist somewhere close to heaven without even thinking to imagine it. Yet we hardly think of Bach outside of the religious and cultural landscape of the Protestant Reformation. Say his name and we hear his Christmas Oratorio or his Mass in B minor or one of his Passions for the evangelist Apostles.
However beloved and respected he was in his time for his tenor voice, his choir directing, his virtuoso talent as an organist (let alone tuning the organ and teaching it), and his vast repertory of compositions all as a church cantor, we can't forget that he also worked as the composer for and conductor of orchestras for titled patrons. His inspirations were not only divine but also mundane; he wrote and played and taught music that was not only sacred but also secular, such as toccatas, partitas, suites, capriccios, preludes and inventions for keyboard, as well as his Goldberg Variations. And much of his source music for his melodies came from the south, both east and west—Italy, Spain, and even Phrygia.
Under the guidance of Artistic Director Elizabeth Blumenstock, music lovers of Southern California are once again granted the chance to hear the works of a variety of composers, musicians, and singers of Baroque selections at five concerts from June 23-30 set in various venues for orchestral, solo recital, and chamber music performances.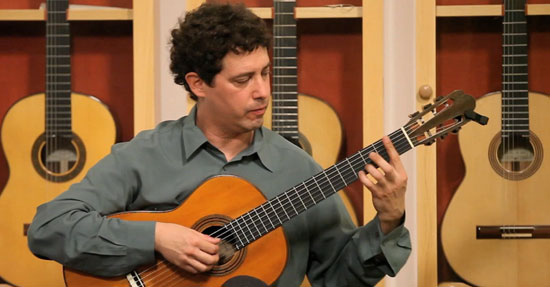 Glories of the Guitar
Monday evening's concert of the Baroque Music Festival Corona del Mar takes place at 8:00 pm at Saint Michael & All Angels Episcopal Church, Corona del Mar but carries our imaginations out of the church and shows us another side of Bach, one we may know well, but also may not realize is quite influenced by Mediterranean cultures and the dance.
Madrid gave us Santiago de Murcia, but popular songs and dances inspired his Italian-styled Sonata in D major written for the Baroque guitar, which had only five strings, some double-coursed. Both that fact and the complex tuning aspect posed challenges for adapting the composition for the modern six-string guitar; nonetheless, Marc Teicholz applauds De Murcia for his "ability to blend Italian charm with Spanish flair."
Partita No. 2 in C minor, BWV 826 was one of five that Bach wrote for the harpsichord in 1725, all of them published in 1731 and comprised of suites of dances. They display a variety of applications of Bach's famous counterpoint, including a Capriccio that, Teicholz admits, "employs a dense counterpoint that barely fits on the guitar." Nonetheless, he makes it work.
Audiences will recognize the Pavane and Canarios by Sanz, who contributed three volumes of Baroque compositions to the classical guitar repertory including melodies later used by De Falla and Rodrigo alike. The composition inspired by the Canary Islands alternates the meter between 6/8 and 3/4 time.
Bach composed his Sonata in E minor using the form of church music for the flute and the basso continuo, but Teicholz points out that the last three movements really play as dances or arias. "Cheerful," "sublime," "tender," and obsessively "energetic" are words the performer Marc Teicholz uses to describe it as it lured him to transcribe it for the guitar.
We think of Scarlatti as Italian, but born in the same year as Johann Sebastian Bach, his birthplace, Naples, was then under Spanish rule. His Sonata in G major, K. 469, written for the harpsichord but transcribed for the guitar and arranged by Marc Teicholz, imparts dissonances recognizable in Spanish guitar music and the flavors of flamenco deriving from the influence of Iberian folk music on Scarlatti.
The work of Catalonian Antonio Soler concludes the program. Marc Teicholz tells us that while he began music training when he was six, "at age 23, Soler took holy orders and undertook 20-hour workdays in El Escorial. During his tenure there, he produced more than 500 compositions, including 150 keyboard sonatas." His Sonata in D minor, M. 29 and Sonata in D major, M. 34, transcribed for the guitar, give us a bridge into the classical era.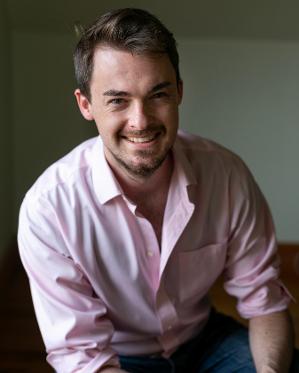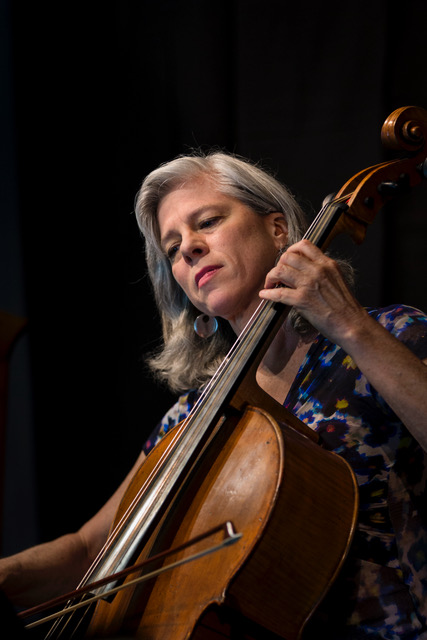 Passionate Voices: Music of Longing, Devotion, and Joy
Most of the songs, arias and choral works Bach wrote were for church services. Wednesday's concert at 8:00 pm features the sacred music of Bach, but on the scale of chamber music: a sacred concerto by Schütz and a sacred cantata by Bruhns allow us to hear Bach's predecessors along with his church cantata, "Ich armer Mensch, ich Sündenknecht," with Kyle Stegall as feature tenor for the evening. Elizabeth Blumenstock, lead violinist and concertmaster, informs us that of all J.S. Bach works, Ich armer Mensch is Bach's only cantata for solo tenor and is concerned with "guilt, repentance, fear of judgment, and need for redemption." The tone of the evening is largely one of spiritual crisis, spiritual desire, and "grief, agitation, and yearning," especially on the part of Scheidt and Buxtehude.
The program also features a solo performance for cello, Bach's Suite No. 1 in G major, with Tanya Tomkins performing the suite of dances that, according to Elizabeth Blumenstock, is, as the first of a set of six, "the most accessible and welcoming of them all" since "G major was considered the tonality of gentleness, peacefulness and gratitude."
Somewhat ironically, Wednesday evening's program, entitled, "Passionate Voices: Music of Longing, Devotion, and Joy," is set not in a church, as is Monday night's secular music, but in the romantic Sherman Library & Gardens, Corona del Mar, where the concert (as all in this series) will be preceded at 7:15pm each evening with South Coast Brass (quintet) playing al fresco as concertgoers arrive. On Wednesday, the festival will also collaborate with artists from Laguna Plein Air Painters Association, who will be working in the gardens, producing their own images in response to the landscape for this indoor-outdoor performance, paintings that will be available for sale by Friday at the Baroque Music Festival Corona del Mar. All concerts in this year's festival are followed by wine and waters receptions at the venues.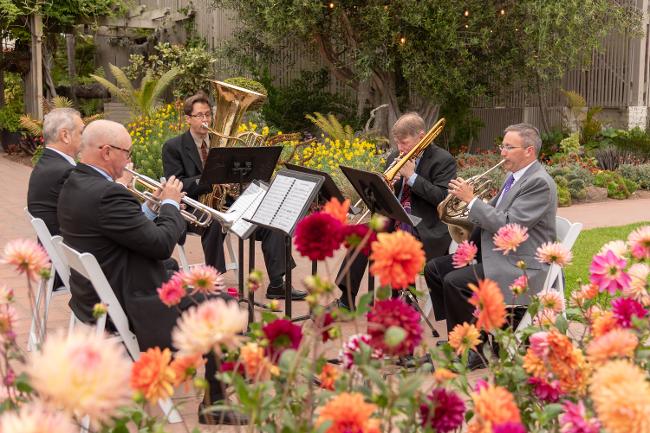 Baroque Music Festival Corona del Mar
Complete Program, Tickets and Festival Subscriptions: www.bmf-cdm.org, Tel. 949-760-7887